Safe repatriation of high level waste to Germany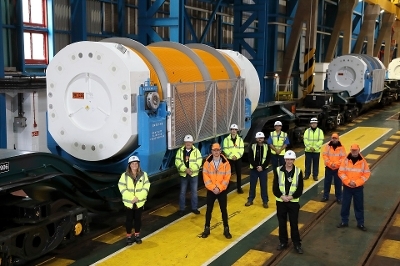 A consignment of high level waste (HLW) has been safely delivered to its destination in Germany.
Six flasks, each containing 28 containers of HLW in the form of vitrified residues, arrived at the Federal interim storage facility in Germany yesterday. The waste results from the reprocessing and recycling of spent nuclear fuel at the Sellafield site in West Cumbria, which had previously been used to produce electricity by utilities in Germany.
The Vitrified Residue Returns (VRR) programme, a partnership between Sellafield Ltd and International Nuclear Services (INS), is a key component of the UK's Nuclear Decommissioning Authority (NDA) strategy to repatriate highly active waste from the UK, fulfil overseas contracts and deliver UK policy.