UK Government invests in manufacturing to bolster industry confidence
The UK Government has announced £4.5bln in funding for British manufacturing to increase investment in eight sectors across the UK.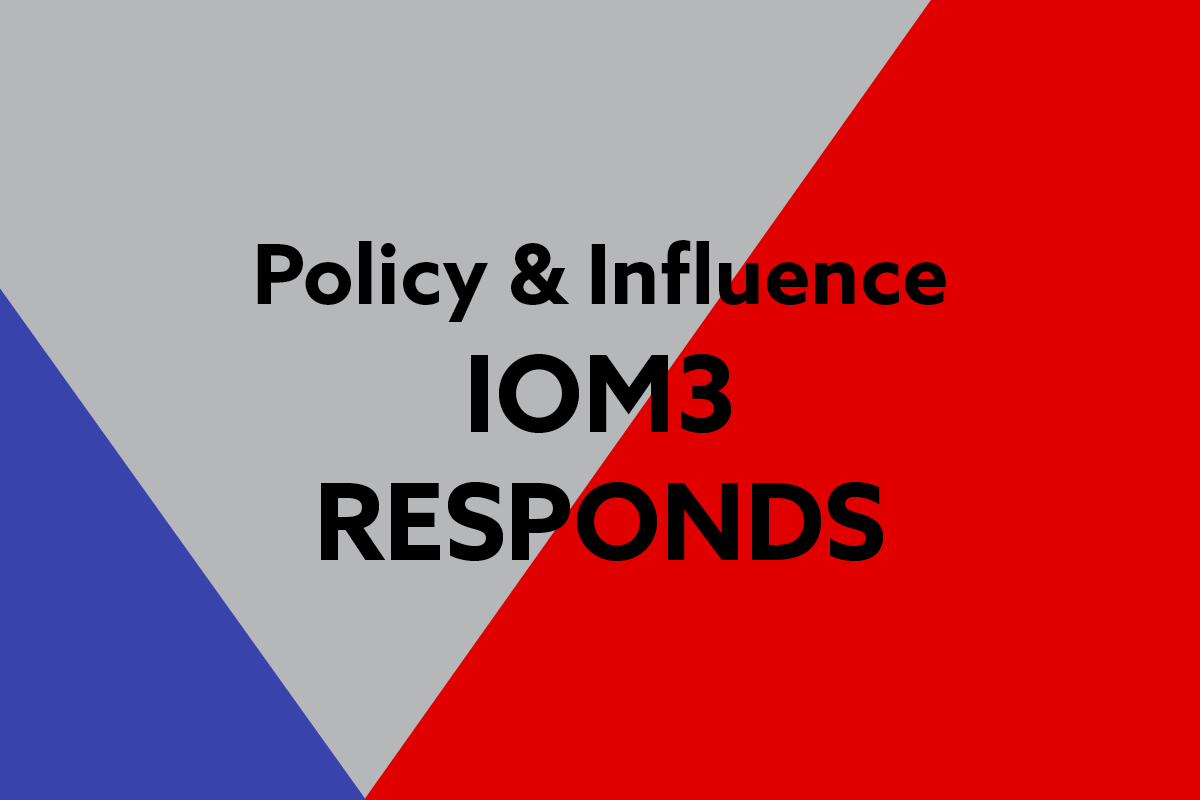 The funding, announced by the Treasury on 17 November will be available from 2025 for five years and includes:
Automotive – over £2bln to support the manufacturing, supply chain and development of zero-emission vehicles.
Aerospace – £975mln funding for energy-efficient and zero-carbon aircraft equipment.
Clean energy – £960mln for a Green Industries Growth Accelerator to support clean-energy manufacturing, including carbon capture, utilisation and storage, electricity networks, hydrogen, nuclear and offshore wind.
Life sciences – £520mln for life sciences manufacturing.
Responding to the announcement, IOM3 CEO Dr Colin Church CEnv FIMMM, said, 'This is a welcome signal that Government is committed to UK manufacturing. With a backdrop of growing international competition, continued longer-term support will be critical to bolster industry confidence and unlock investment in the technology and skills needed to move towards a low-carbon, resilient and resource efficient society. IOM3 looks forward to further detail in the Advanced Manufacturing Plan due to be published later this week.'
The Government has also published its response to Professor Dame Angela McLean's review on the role of regulation and standards in driving innovation and growth in advanced manufacturing. All 14 recommendations were accepted by Government, including to accelerate the deployment of digital twins for accurate digital replicas of the full manufacturing process.
Other Government announcements include:
CAM2030 – extending the Connected and Automated Mobility Research and Development programme with up to £150mln for innovative self-driving vehicles and services.
Made Smarter – expansion of this programme to include digital internships, and covering all English regions by 2025-26 and the whole of the UK-wide from 2026-27.
Hydrogen Industry Taskforce – to be delivered in partnership with the Hydrogen Innovation Initiative and Innovate UK, to maximise investment in hydrogen propulsion systems.
The UK's first Battery Strategy – to be published this week, outlining 'the Government's activity to achieve a globally competitive battery supply chain in the UK by 2030 that supports economic prosperity and the net-zero transition'.
The Energy Security and Net-Zero Committee has also launched an inquiry into the potential for UK manufacturing to play a greater role in the supply chain for low-carbon energy projects. To contribute to an IOM3 response, please contact [email protected].