Three IOM3 members elected as RSE Fellows
The Royal Society of Edinburgh (RSE) appoints Prof Conchúr O Bradaigh FREng FIMMM, Prof James Njuguna FIMMM and Prof Stephen Skinner CEng FIMMM as Fellows.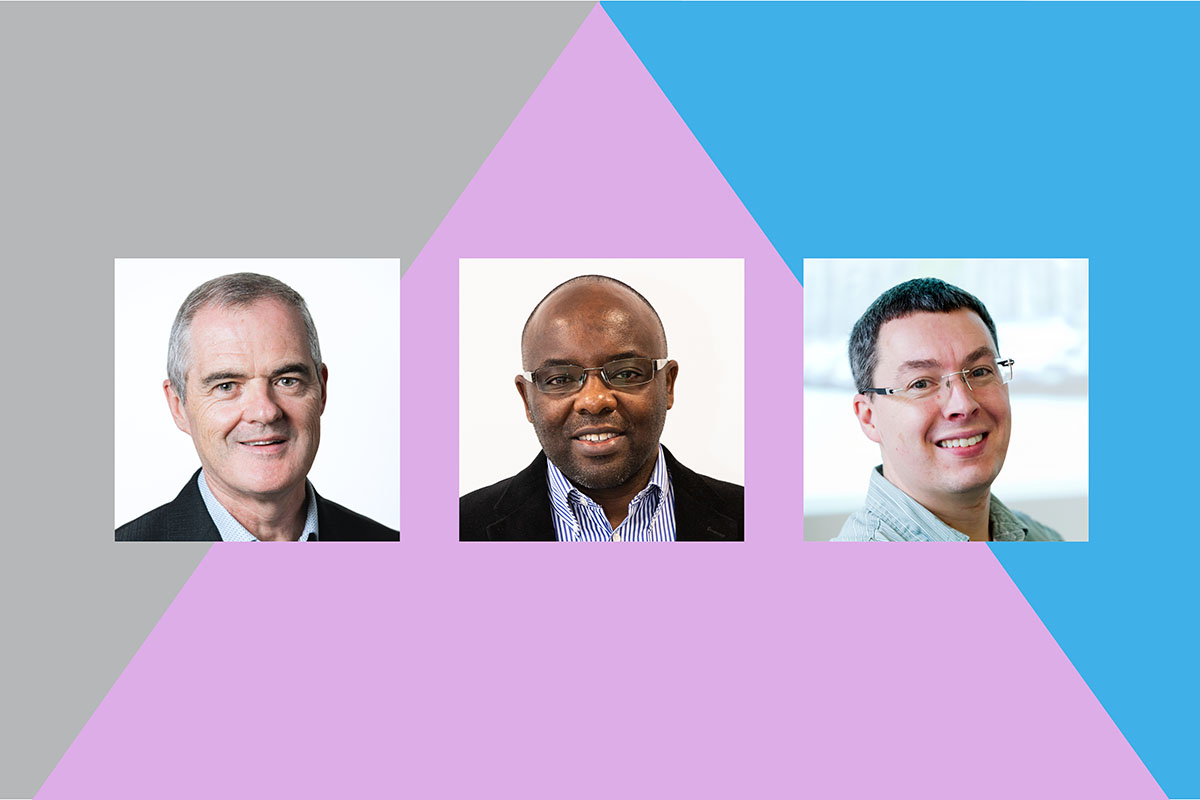 Scotland's National Academy has announced its 2023 intake of Fellows, with 91 names representing science, arts, business, sports, civil society and academia from across Scotland and beyond. The list of 91 encompasses leading thinkers and practitioners and includes three IOM3 members.

Prof Conchúr O Bradaigh FREng FIMMM
Prof O Bradaigh said, 'It's a great honour to be elected to the RSE – it's a recognition of our composites research and impact at the University of Edinburgh and of my own industrial impacts and commercialisation, both in Scotland and Ireland. I look forward to getting involved in the activities of the RSE, a society with a long history of scholarship in science, engineering and other areas'.
Prof James Njuguna FIMMM
Reflecting on the news, Prof Njuguna said, 'I am grateful and humbled by the appointment as a Fellow of RSE. It is a great recognition on my materials research impact spanning from aerospace, automotive, motorsports, energy to subsea engineering. I hope this appointment will serve as an encouragement too, for many to join the materials science and engineering community. I look forward to playing a key role in supporting RSE in implementing its goals to wider society especially through materials research and applications'.
Prof Stephen Skinner CEng FIMMM
Talking about the appointment, Prof Skinner said, 'I'm thrilled and honoured to be elected as a Fellow of RSE, and look forward to contributing to the work of the society. This is fantastic recognition of all of the work undertaken by the incredible group of researchers and collaborators that I've had the privilege to work with'.

It's always encouraging to see IOM3 members recognised as champions of the transition to a low-carbon, resilient and resource efficient society. With membership spanning such a wide range of industries, spotlighting excellence only reinforces the great work being done within each interconnecting materials, minerals and mining related field.