RubberCon 2023 returns to the UK
The John McIntyre Conference Centre at the University of Edinburgh hosted RubberCon 2023 between 9-11 May, focusing on the use of elastomers and elastomeric materials for a wide range of products and applications.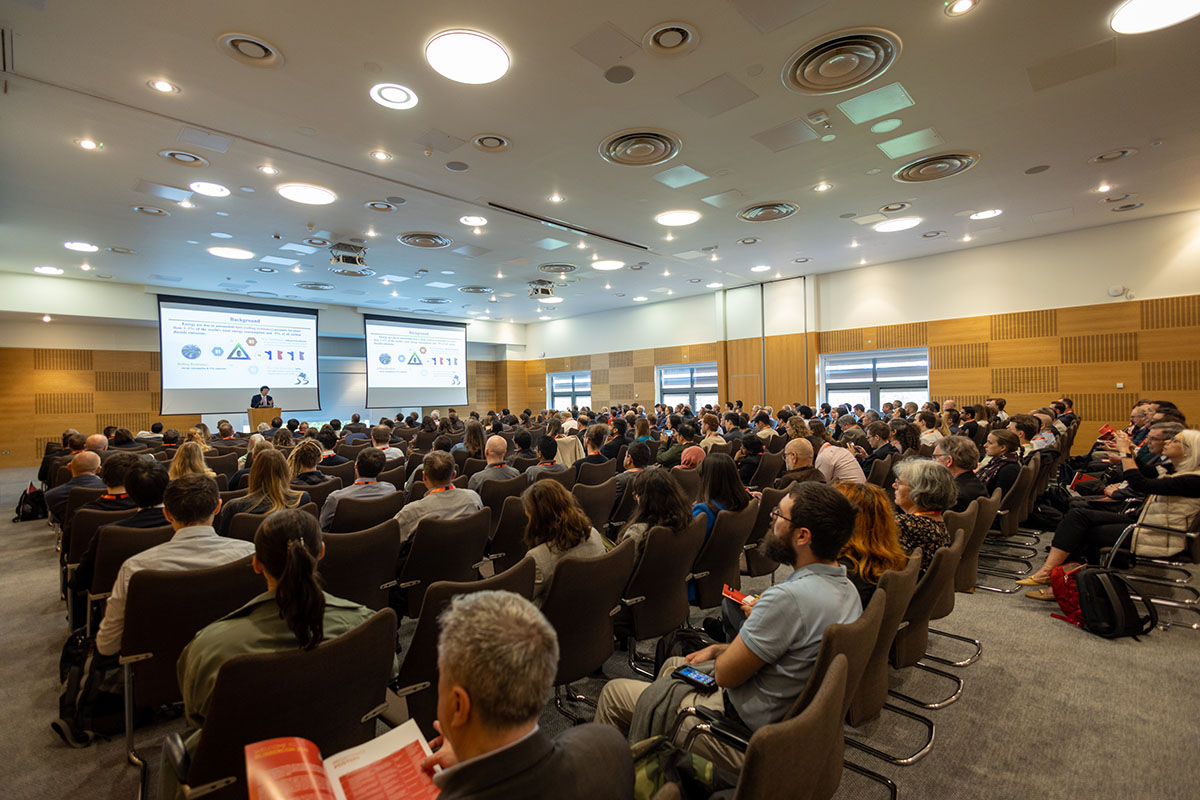 The thematic focus of the conference spanned, elastomer product innovations, material developments, material processing, sustainability, characterisation and testing of materials and products, modelling and smart materials.
The 2023 event provided an opportunity to learn more about emerging technologies in the rubber sector, particularly with respect to sustainability and the drive to net-zero. The busy programme shed light on extending the range of demanding environments in which elastomer products can operate and understanding how to better model and exploit the behaviour of elastomers in new, novel and emerging technologies.
Prof James Busfield CEng FIMMM, RubberCon 2023 Chair said, 'RubberCon's return to the UK for the first time since IOM3 hosted the event in Manchester in 2014 was a resounding success. Edinburgh proved to be a very popular host city amongst the 300 plus delegates, a record for a UK hosted RubberCon. More than half of the delegates came from overseas representing a total of 26 different countries'.
'75 oral presentations were selected by the International Scientific Panel from 153 submitted abstracts. This meant the conference expanded to four parallel sessions. At the event 42 posters were also presented with the poster pitch on the opening evening setting the tone for very active discussion throughout the conference. Clearly meeting in person to discuss and question how to improve the performance of elastomer materials is of vital importance, especially with the focus this year being on reducing our collective environmental impact'.
The event reaffirmed the many opportunities for innovation and collaboration that exist in the sector and the value of discussion in our rapidly evolving industry. The IOM3 Elastomer Group looks forward to hosting our next major international conference the European Conference on Constitutive Modelling of Rubber in 2026.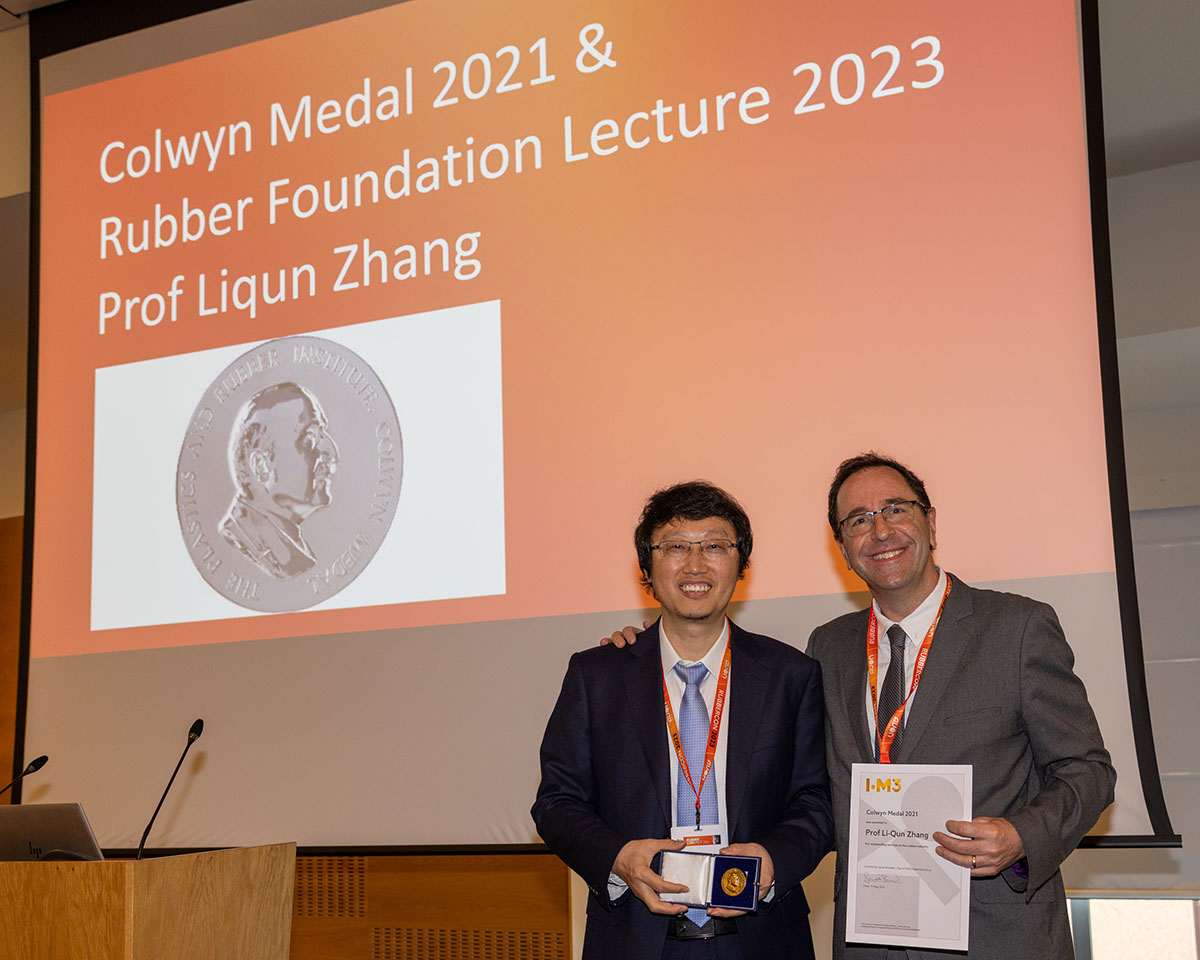 The IOM3 Rubber Foundation Lecture, which by tradition is presented by a recent recipient of the IOM3 Colwyn Medal, was presented as the opening plenary lecture by Prof Liqun Zhang. Prof Zhang talk accurately targeted the conference's most significant discussion topic on how to design the next generation of sustainable elastomer composites.
Prof Zhang's profile is pre-eminent in the world of rubber research with more than 1,000 publications to his name. Under his leadership, the Centre of Advanced Elastomer Materials at Beijing University of Chemical Technology (BUCT) has expanded to become the largest university laboratory in the world working in the field of rubber science and technology. In recognition of his research leadership, Prof Zhang has recently been appointed as the President of South China University of Technology.
Student prize winners included
Best student Presentation - Stefan Frosch - Technical University of Applied Sciences Würzburg-Schweinfurt
2nd best student presentation - Aaron Duncan - Queen Mary University of London
3rd best student presentation - Carmela Mangone - University of Twente
Best Student poster – Meg Coleman - University of Leeds
2nd best student poster – Kirsty Rutherford - Queen Mary University of London
3rd best student poster - Federica Magaletti - Politecnico di Milano