Report outlines Tomorrow's Engineering Research Challenges
A new report published 8 July sets out the long-term vision for how engineering research will help to tackle key challenges.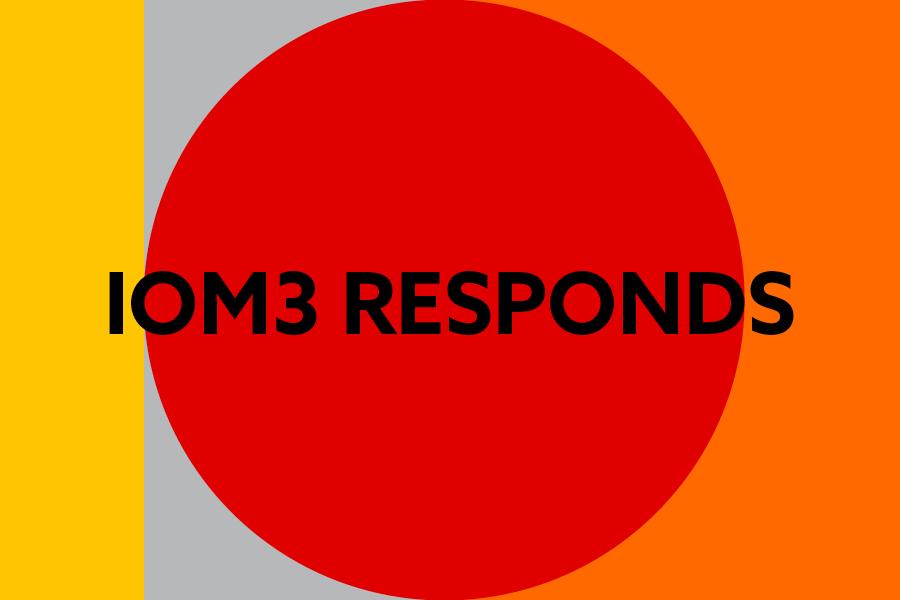 In the UK, engineers have long been at the heart of technological revolutions and to this day continue to transform the way that we live our lives. The publication of Tomorrow's Engineering Research Challenges (TERC) follows extensive engagement with the UK's engineering community and aims to inform and inspire future strategy and solutions.
IOM3 CEO Dr Colin Church FIMMM CEnv said 'IOM3 is glad to have been able to contribute to the discussions which contributed to the TERC Report. The explicit recognition of the importance of sustainable materials, improving diversity in the engineering profession, achieving net-zero and delivering on wider sustainability challenges is very welcome.
Tackling these ambitious and interconnected challenges will take effort from professional bodies, research funders and users as well as researchers themselves, and IOM3 is keen to work with others to make progress.'
Extensive engagement
The engagement to produce this report, which involved workshops, roundtable meetings and written contributions, was one of the largest engagement exercises conducted across the UK's engineering research community.
This engagement helped to identify the most pressing actions and recommendations for funders, professional bodies and the wider community:
Promoting inclusive engineering outcomes for all
Strengthening mechanisms to facilitate and fund multi- and inter-disciplinary research
'Re-engineering' the discipline of engineering, bringing knowledge from other disciplines to bear to prepare young engineers to tackle future challenges
Encouraging diverse, agile and impactful skills
Convening and connecting with the professional engineering community to enhance impact
Inspiring the next generation of engineers
TERC Co-Chair Dr Peter Bonfield OBE, FREng, Vice-Chancellor and President at the University of Westminster, said 'Tomorrow's Engineering Research Challenges identifies the most important questions and greatest challenges facing engineering in the future, and how we can help solve them by embracing and implementing the clear recommendations made in this report…'
Cross-cutting themes
The report identifies a number of broad cross-cutting themes which engineering will play a crucial role in addressing:
Achieving net zero and sustainability
Faster digital design
Greater access and use of data
Increasing human resilience
Understanding complex systems
Harnessing disruptive, emerging technologies
Underpinning tools and techniques
TERC Co-Chair Professor Dame Helen Atkinson, DBE, FREng, Pro-Vice Chancellor, School of Aerospace, Transport Systems and Manufacturing, at Cranfield University said '… The cross-cutting themes and technological challenges identified outline the ambition of our collective vision, in setting out how harnessing the UK's engineering strengths and talent will deliver benefits for us all.'
Read more about TERC and how the UK-wide community engagement activity aims to identify key challenges and the research needed to tackle them.