Queen Mary University Department of Materials celebrates milestone anniversary
Queen Mary University is celebrating 50 years since the first graduates from the Department of Materials founded.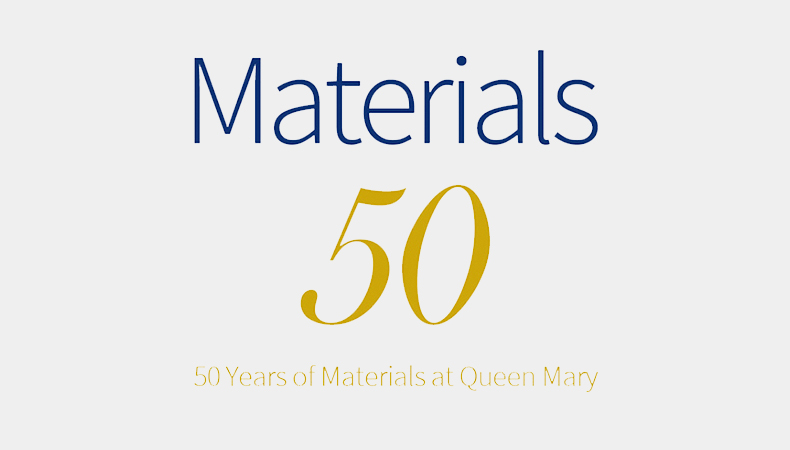 The department was first established by Professor Edgar Andrews at Queen Mary College graduated in the Royal Albert Hall. They stated, 'We felt that we should celebrate these 50 years of graduates from London and welcome the first cohort from Xi'an.' Attendees included 20 of the first cohort of materials graduates from QMES.
IOM3 Fellow Professor Sir Colin Humphreys CBE FREng FRS CEng FIMMM gave a talk looking forward from the next 50 years, covering where and how materials can alter the world from green energy generation and storage, recyclable materials to biomaterials.
James Busfield FREng CEng FIMMM, Professor of Materials at QMUL and Chair of IOM3 Rubber in Engineering Group, said 'We are very proud of the thousands of graduates that have come through our programmes since our first "Materials Science" cohort graduated in 1971. Having been prepared for industry by our pioneering problem-based learning approach, many of our graduates have gone on to work in fantastic jobs innovating and creating new materials and products. Our students reflect the diverse backgrounds of our local East London community as well the global community in which QMUL operates. And this year we are especially proud of our first graduating cohort from our transnational education programme in Xian in China.'
For more information, please visit the Materials50 website where you'll find interviews with former heads of materials at www.sems.qmul.ac.uk/materials50/