Novel initiative aims to increase recycling of beauty packaging
Space NK is introducing a new beauty packaging recycling scheme in partnership with Handle Recycling.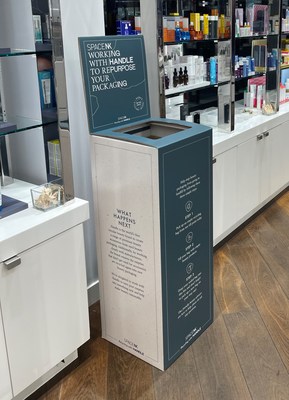 This partnership will see Space NK join the mission to intercept used and empty beauty packaging from going to landfill by providing collection points in all 74 stores across the UK.
Once collected, the packaging is sorted by Handle into the correct waste stream, where the material is repurposed for the manufacturing of more beauty packaging or turned into HANDLE's collection of handmade beauty accessories made with recycled plastic. Space NK will accept all recyclable beauty packaging, including items from brands that are not sold by the retailer.
Handle co-founder, Steve Banks, says, 'We estimate that as many as five billion units of beauty packaging are consumed each year in the UK alone. We are truly in a global crisis and have a collective responsibility to make positive change. Handle's mission is to help make the beauty industry sustainable.'