New technology to recover valuable metals from mine water
Two technology providers in Finland are developing a solution to selectively recover metals from mining-impacted waters.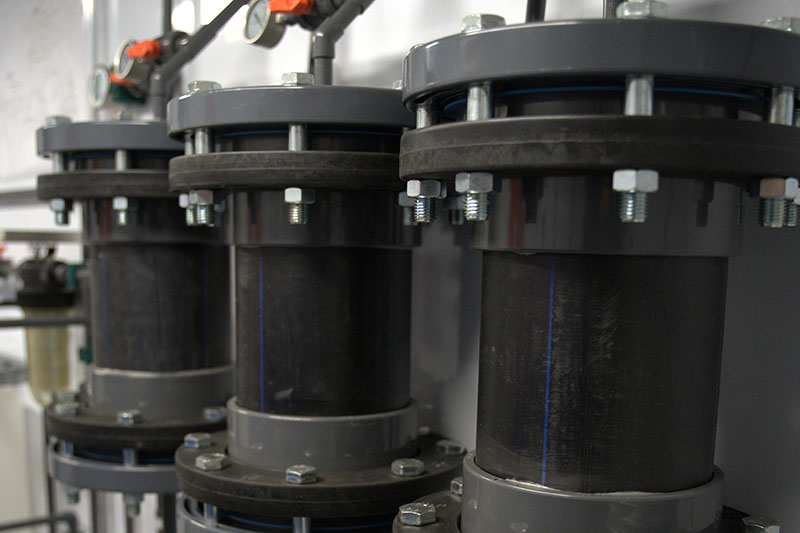 The project has received funding from Rio Tinto Group's sustainable water treatment challenge programme.
The metal recovery and water treatment solution will be provided by Weeefiner, and the online measurement technology to enable continuous process control), will be provided by Sensmet.
'To-date, water treatment methods at mining sites have focused on decontamination by precipitation, which requires large amounts of chemicals such as lime, and represents a heavy carbon footprint,' explains Mikko Hännigen, Weeefiner CEO. 'This process also produces sludge that contains contaminants and represents a further disposal challenge. At Weeefiner, our highly selective 4D Scavenger technology is designed to target and extract dissolved metals for reuse, which significantly reduces the downstream water treatment burden. Mining sites will be able to use the Intelligent Recovery Unit to produce sustainable raw materials while simultaneously meeting regulatory requirements.'
Sensmet's µDOES analyser is reported to provide real-time, simultaneous quantification of dissolved metal concentrations in hydrometallurgical processes and mining waters.
The µDOES measures metal concentrations both before and after 4D Scavenger treatment, enabling automated process optimisation.
Weeefiner and Sensmet are now working with Rio Tinto to develop a solution that can be deployed in the field. Initially, synthetic water will be treated at research facilities in Finland to demonstrate the effective monitoring and removal of key metals such as copper, cobalt and nickel. Once the removal of these elements has been proven to be effective, Rio Tinto will supply samples from closed mining sites that will undergo a similar assessment.
After mineral extraction from the mine-water concept has been proven in the laboratory, pilot units will be developed for initial evaluation at two closed mine sites.