Mixed plastic waste upcycled into packaging and automotive parts
Producing high-quality packaging and car parts from post-consumer mixed plastic waste is the focus of a research project at Fraunhofer Institute for Process Engineering and Packaging IVV, Germany.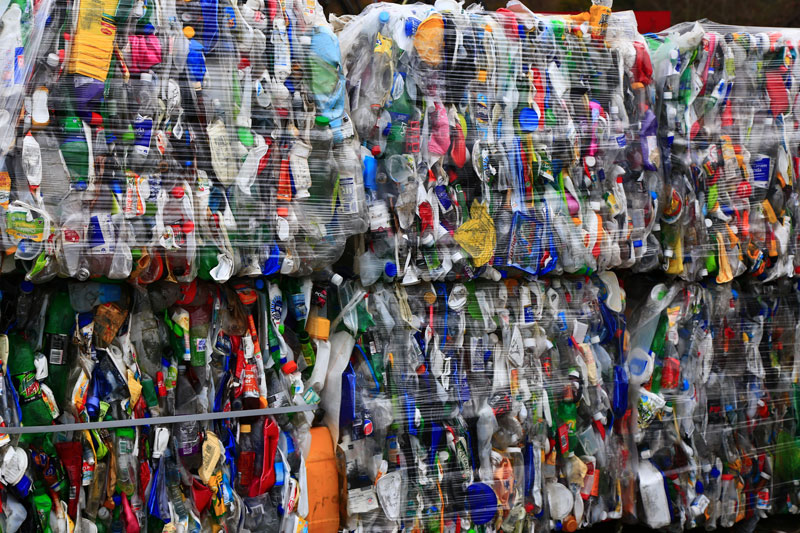 Lead Researcher Professor Martin Schlummer highlights that the CreaSolv process is a physical and not chemical selective separation technique. It recovers pure polymers from complex plastic mixtures, namely laminated films and shredder materials from end-of-life vehicles and discarded electronics.
He says, 'In brief, the target polymer in the waste is dissolved in a polymer specific [non-hazardous] solvent…After dissolution, undissolved matter is removed, and some unwanted co-dissolved materials are purified from the dissolved polymer.
'After purification, the polymer is separated from the solvent via evaporation (and circulation). As the final drying is performed in an extrusion process, the final product is provided as pellets. The undissolved residues may be used for extraction of another target polymer.'
He adds, 'The Multicycle project extracted recycled polyethylene (rPE), followed by recycled polypropylene (rPP) and recycled polyamide (rPA), also known as nylon, from 323-2 post-consumer sorting fractions. Left-over polyethylene terephthalate (PET) was also re-used as recycled PET.
'rPA and rPP were produced from post-industrial automotive battery carriers made from fibreglass and carbon-fibre-reinforced PA and PP.'
Partner Lömi GmbH, Germany, helped construct a plant. Schlummer says, 'The demo plant covered all unit operations – such as dissolution, purification, polymer drying and solvent recovery – in technical scale, allowing for a nominal 25kg/h throughput. That is much too low for commercial use, but good enough to produce recycled polymers at a scale of 200 to >1,000kg at the site…The plant is considered a Technology Readiness Level 7 plant and is placed in a 7m high, 800m² hall, plant ground space that covers 350m² – made of 820 components it meets ATEX directive 2014/34/EU.
'The produced recycled material prototypes from low-density PE, PP, PA aka nylon, and PET were tested for film and fibre applications, as well as fibre-reinforced laminates and injection moulding elements.' The solvents are reused noting circular economy principles. Another collaborator is the manufacturer AMCOR, Switzerland, who develops monolayer and multilayer films with the recyclates.
'For the packaging sector, the team made use of rPE, rPP and rPA, which were processed for different mock-ups of non-food packs a) flow wraps for wet wipes (three different compositions), b) stand-up pouches for dry and liquid fills c) a sachet for lotion samples,' Schlummer says.
The resulting rPA and rPP are also used to produce glass-fibre-reinforced laminate structures (for mounting devices) and injection-moulded battery carriers for automotives.
The rPET is used for non-woven material on a door pocket.
'Production of demonstrator products covered a variety of plastic conversion processes and film blowing, film lamination, packaging production and filling for packs, injection moulding, fibre spinning, non-woven production [and] fibre-reinforced laminate production,' notes Schlummer.
The team anticpates that the CreaSolv Process will be able to process most polymers but there are large differences in purification and drying. A commercial plant would need specifying to a waste stream.
A small-capacity plant in Indonesia already recycles polyolefin from landfilled sachets using this technique.