Message from the IOM3HK President
Message from Tim Leung, IOM3HK President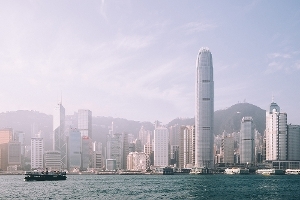 Welcome to Session 2020 to 2022 !
I would like to express my great appreciation to all of you who were there to support the Branch AGM both in the face-to-face meeting and on Zoom on 24 April 2020. I am honored and privileged to have been elected as President of the Hong Kong Branch. I really enjoy being involved in serving the Branch. I am persistent, and I always put all my energy into everything I can do in the Branch. I am very compassionate and promise to promote the Branch but definitely rely on all your help and support. I trust that I will do my best to meet the challenge in particular during the evolving coronavirus attacks situation.
The health and safety of all of us and our families are of the utmost importance. After considering the current development of COVID-19 regionally in Hong Kong and worldwide, we have decided to defer our Annual Dinner supposed to be held in our AGM on 24 April 2020. Our Council Committee would work closely to organise an Annual Dinner when the situation of coronavirus is getting better.
This year, the Branch will continue to stay actively involved in the seminars and site visits, so as to make the role of IOM3 HK in sustainable development be widely acknowledged from a higher level, including overseas technical visit and other related international organizations. In the near future, the Branch would consider to provide technical seminars by webinar.
Another important activity was participating in YPWLC 2020 scheduled to be held in Hong Kong, which is to be organized and convened by UK headquarters jointly with Hong Kong Branch.
Nowadays, underground space plays an essential role in sustainable development, especially in Hong Kong with land supply issue. Therefore, I plan to organise an Underground Space Conference in this term 2020 - 2022. I hope that many of you in the industry will join us and share in this insight to the development of underground industry.
Once again, I am grateful for all of your support to the Branch and really look forward to the coming term when we can achieve tremendous result.
Last but not least, the IOM3 Hong Kong Branch successfully organized the 'IOM3 150th Anniversary Conference on Materials, Minerals and Mining in the Development of Hong Kong' at the Regal Kowloon Hotel in Hong Kong on 8 November 2019. It was very delightful to have Distinguished Speaker, Mr James Blake, GBS OBE JP, Former Secretary for Works of the Hong Kong Government, to share the successful world class projects in the development of Hong Kong and the use of digital software nowadays. It is my pleasure to inform you that Mr James Blake, who delivered an excellent presentation in the Conference, is to be awarded the IOM3 Thornton Medal at the Premier Awards Christmas Dinner scheduled to be held on 3 December 2020. I would like to take this opportunity to warmly congratulate James !
Yours sincerely,
Tim Leung, CEng FIMMM FICE MHKIE
President of IOM3 HK 2020-2022
May 2020