Making inroads for diversity and inclusion
Unlocking success in diversity and inclusion was the aim of the UK Royal Academy of Engineering's annual conference on the topic. Andrea Gaini went along to find out more.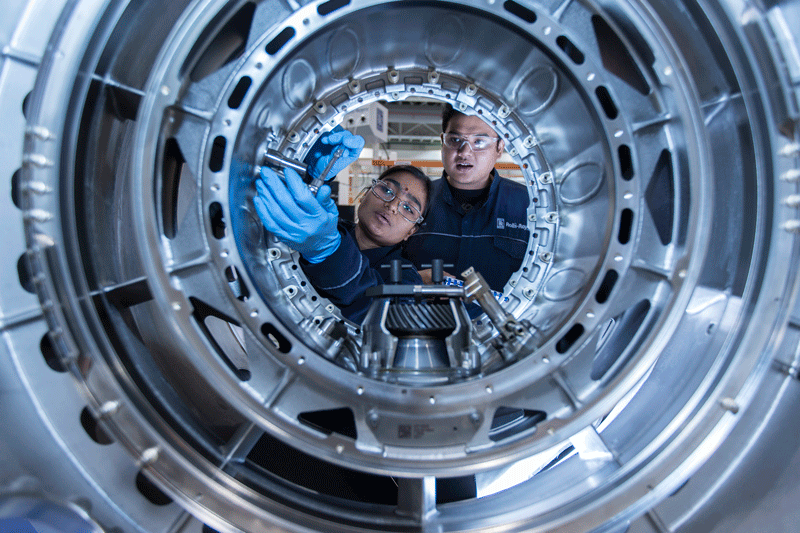 'If the last two years have taught us anything, it's the enormous capacity of engineers to rapidly mobilise and innovate to the profound benefit of society,' explained Professor Sarah Hainsworth FREng FIMMM, Chair of the Royal Academy of Engineering's (RAE) Diversity and Inclusion Committee, kicking off the organisation's event on 'What Works in Diversity and Inclusion?'
'Taking inspiration from the incredible work of the world's engineers in response to the pandemic, we want to focus on [this] collective capability to make a dent in a crisis that [is creating] barriers to diversity and inclusion (D&I) in engineering.
'We know that as an industry, we still have a long way to go before we can say with confidence that we are diverse and inclusive, and have a culture in which everyone feels they belong.'
Hainsworth reported on the RAE's latest statistics revealing that just 16.5% of engineers are women and that people with disabilities are under-represented in the field – only 11.1% of those in engineering occupations identify as disabled, compared to 14.8% of those in non-engineering occupations.
'Those from minority ethnic backgrounds are also under-represented, holding just 10% of engineering occupations compared to 13% of the UK workforce,' she added.
Hainsworth noted that the last time the Academy surveyed engineers about inclusion in the industry, they discovered a mixed picture. 'For example, women engineers are less likely to speak up on inappropriate behaviour than their male colleagues, and black, asian and other minority ethnic engineers are less likely to think that promotion processes are fair – so we have a collective responsibility to contribute to creating a more equal engineering profession.'
According to Hainsworth, 80% of engineers say they feel more motivated when they feel included, and half reported that this increases their commitment to their organisation.
'Research and experience show that the best products, systems and processes come from diverse teams working in inclusive cultures. So, the importance of increasing diversity and inclusion cannot be overstated.'
For good measure
To make this transformation, curiosity, creativity and a constant drive for knowledge will be crucial. Understanding how to monitor and measure success will also play an important role, added Hainsworth.
Louise Parry, Director of People & Organisational Development at Energy & Utility Skills, UK, joined the conversation on setting targets to measure success in D&I.
Parry has been involved in research that looks at the lack of women on corporate boards, and was invited onto Lord Davies' independent review of the lack of women in leadership positions. She also sat on the Hampton-Alexander review, successor of the Davies review, which concluded in 2021.
She said, 'The voluntary targets [for women in leadership positions], set by both Davis, Hampton-Alexander and now by the Parker reviews, are very much being reinforced by the Financial Reporting Council…there has been a real push to require much richer D&I reporting, which I value, because I think there is something to the phrase, 'what gets measured does get done'.'
Parry also analysed the downside of voluntary targets, 'Eleven years on, we are noticing a variance across companies. With quotas, you actually mandate that every company meets that particular quota. Whereas with voluntary targets, it does lead to variance. That being so, I don't want to downplay the importance of targets, I think targets have now caught on and become really embedded in organisational life, through the influence of FTSE 350.'
Parry highlighted the importance of spreading targets at every level of an organisation. 'Every manager, every director, needs to be challenged as to why the number of people being promoted at each level does not reflect the percentage in the talent pool at that level.'
As the sector strives to measure success in D&I equally and fairly, Dr Uracha Chatrakul Na Ayudhya, Assistant Dean for Equalities and Diversity at Birkbeck University of London, UK, added that having these benchmarks and macro-level indicators of D&I in organisations helps to see how progress is being made, at what pace, but also where the problems still lie.
She cautioned, however, that these benchmarks need to be aligned with protected characteristics of equality – including gender, race, ethnicity, disability and sexuality.
She advised, 'Think about to what extent do these macro-level indicators speak to the micro-level interventions in the organisation.'
She postulated that when thinking about what success looks like for an individual, we think about the extent to which this is innate, or something that has been developed and nurtured through socialisation and exposure.
'We recognise that some of these measures, such as psychometric testing, cognitive ability testing, personality testing, interviews, panel interviews and other forms of selection and assessment…have been historically designed to exclude people rather than to include them.'
She invited attendees to reflect on the practices that enable people to progress and to show their true potential without measuring individual level characteristics that have not actually been nurtured in the organisation.
She continued, 'When we talk about macro-level benchmark data, indicators of D&I, to what extent are organisations able to capture this data in a way that allows for intersectional analyses? It is not enough just to look at these characteristics in silos, we know that there are intersections of different social identities, categories and forms of oppression in society.
'So how do they interact? And how do they actually shape the lived experience of the very people that you would like to nurture and the talent that you would like to bring out through the organisation?'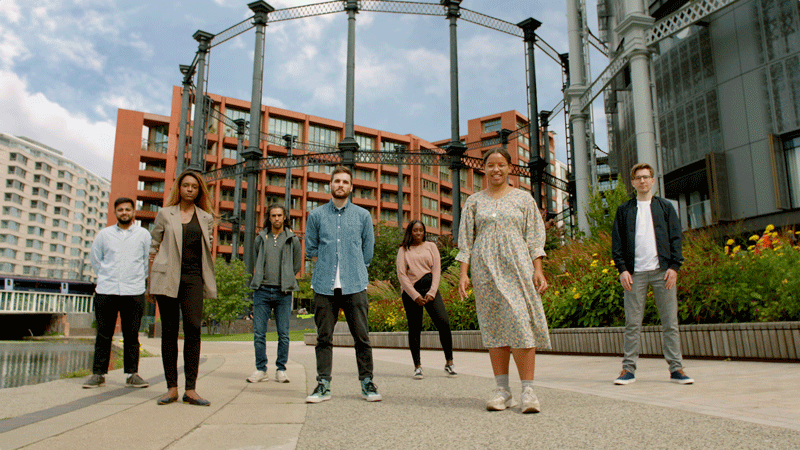 Invisible characteristics
Chatrakul Na Ayudhya also pointed to the difficulty in measuring hidden characteristics, such as invisible disabilities, and how we normalise the conversation without stigmatising.
She asked, 'Why are some people reluctant to self-report certain protected characteristics? Is it potentially because they feel that it is not a safe space? And will it actually be a barrier to their career progression?
'And this links in with the idea of, in organisational psychology and organisational studies, [there is] the concept of the ideal worker and who falls out of that. If you are up for promotion progression, what is the image of the ideal worker?'
One of her research areas focuses on the fertility journey in the workplace. 'Just by indicating to employers that you are thinking of having a family, and somehow you are having difficulties with your fertility journey and that you might need time to get treatment, that in itself could be seen as a form of career suicide, particularly in sectors where the ideal worker is upheld as someone who is unencumbered by any other responsibilities except for work.'
Welcome mat
The event also explored the ways in which organisations can create a welcoming environment for their workforce, and the benefits that this may provide.
Pavneet Khurana, Head of Inclusion & Projects at Unleashed, UK, highlighted how D&I means different things to different people and organisations, and that an individualised approach might be required in certain scenarios.
She said, 'If we think about the broad definition of inclusion, it is the act of creating an environment that values, supports and accepts every person.
'Part of the work on how to create an inclusive culture is to help people to take that step away from avoidance and away from fear, and to bring them into a space of action.'
Unleashed has created a framework of five 'levers of change' to help organisations answer 'what does an inclusive culture really mean to us?'
Data for exploration, instead of measurement, was identified as the first lever to success. 'Understanding how we can widen our vision through data, asking questions to our teams, to the individuals within our organisation, asking them about their lived experiences, to contextualise some of the ambiguity that we might be experiencing,' Khurana said. This can be achieved quantitatively gathered through surveys, conversations and workshops, as well as discussions.
'Accountability for inclusion sits across everybody within the organisation, but it starts at a leadership level,' she said, presenting leadership as the second lever for change.
'Are they role modelling inclusive behaviours? Are we gathering feedback from other people within the organisation about what they think and how effective they think the leaders are with this work? And actually, are leaders, as individuals, widening their vision as well, how are they educating themselves?'
Crafting or reassessing a company's current D&I strategy is also said to be beneficial. 'Looking at our current organisational goals...through the lens of D&I. So, our product strategy, our marketing strategy, our growth strategy, if we were to look at those through the lens of inclusion, we will see something completely different.'
Culture and people's experiences are the final pieces of the puzzle. Khurana continued, 'A prominent part of this is to explore how we are defining our culture. Do we understand what a unique organisation with the principles of an inclusive culture looks and feels like? Are we crafting an experience through our culture that honours those principles?'
The different facets of the employee experience, like performance evaluation, can also be looked at through the lens of inclusion and equity.
'Even asking questions around, why are people leaving? How are people experiencing the performance conversations? Are there fair opportunities for learning and growth across all people in the organisation? And that's without looking at that through a demographic lens, but through…hearing individual voices.'
Did you know?
In 2021, women-led Starling Bank launched the campaign 'Make Money Equal' to change the representation of women in finance.
The move was motivated by a study of 600 images relating to men and women in finance put together at Brunel University. Starling Bank reveals that women are often represented as 'childlike' with their money, pictured with pennies and piggy banks, compared to men who are usually photographed with notes.
The researchers believe that this representation carries genuine consequences, not only negatively impacting how women are treated when it comes to finance, but also how they feel about themselves and their capabilities with money.
To tackle this issue, Starling Bank has teamed up with Lensi Photography to create a new image library of 100 photographs that better represents women and money.
Anne Boden, founder and CEO of Starling Bank, says, 'Financial inequality doesn't end with the wage gap – it's all around us in the images we consume, often subconsciously, every day. That needs to change.'

A personal journey
Greg Turner-Smart, Diversity and Inclusion Lead at Rolls-Royce, UK, shared his own personal journey of coming out as a gay man, and how feeling accepted and supported in the workplace changed his career progression.
'When I first started working, during that entire phase of my life, something just was not right. I was not particularly happy. I was always on the fringes of whatever was going on, not really in the centre of anything. And performance wise, maybe wasn't living up to expectations or performing as I wanted to.
'To me, there was no mystery about it. It was clear what was causing me to be like that – something that I had known since I was 12…that I happen to be a gay man.'
Turner-Smart explained that being brought up in the Northeast in a mining community, being in the 'closet' at that time felt essential and hiding that part of his life became the norm. That affected the way he behaved and interacted during his studies and early career.
'Fast forward to 2006 when I joined Rolls-Royce. At that point, I would describe my mental health as being fragile.
'So, I started to reconsider the way I was behaving, and I decided from that point onwards, no more lies. I would be honest if somebody asked me a question and…coming out became a mechanism through which I started to introduce myself to people, the real me.'
In 2015, Rolls-Royce decided to launch an LGBTQ+ employee network and Turner-Smart was asked to lead the group.
He accepted and 'that meant I became instantly visible. The very first event we did, we had 200 people in a room, I stood on the stage and introduced myself, 'Hi, I'm Greg, and I'm a gay engineer.'
'That second, as those words came out of my mouth, I could feel the pressure come off my shoulders – instantly, it happened.'
The visibility gave him a community of people who knew about his journey and had had similar challenges.
'And, in turn, we then could create a support network…And perhaps, most importantly, it gave that community a voice.
'So, what is the impact of that? For me, personally, instantly happier and healthier…and my performance improved dramatically at work, [and] pretty quickly I received back-to-back promotions.'