Join us at Packaging Innovations next month
IOM3 is pleased to be supporting Packaging Innovations London on 1-2 December 2021 and will be on hand to help you with all your packaging and membership questions across the two days.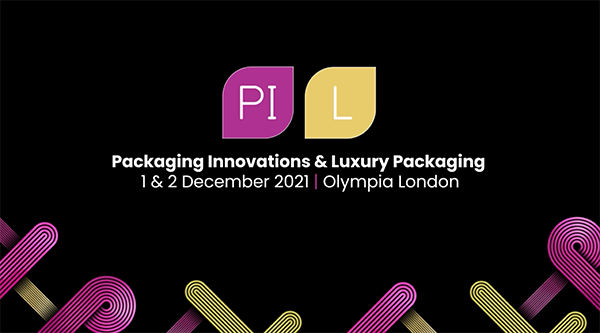 A popular and regular feature at Packaging Innovations, the Packaging Consultancy Clinic is your opportunity to gain one-to-one and round table, personalised guidance on any aspect of your packaging. Ask questions, bring along your packaging and gain advice on your burning challenges and issues.
IOM3 Packaging Society will be hosting the clinic on both days between 11:00-13:00 and 14:00-16:00 (finishing at 15:30 on the second day).
The clinicians will be as follows:
Judith Allan MIMMM MInstPkg(Dip), Chair of IOM3 Packaging Society
Michael Swain FIMMM APkgPrf, Director/Consultant for Pack IDS Ltd
Timothy Barbary FIMMM, Company Director at Benchmark Consulting Global Ltd
Margaret Bates FIMMM, Executive Director at On Pack Recycling Label (OPRL)
Gregor Anderson FIMMM, Director of Pharmacentric Solutions
Get behind the key sustainability debates at Packaging Innovations 2021
---
Whether you are a brand or packaging manufacturer, you are under constant pressure to innovate and face rising costs relating to the packaging sustainability agenda.

Everyone is behind the concept of reducing the environmental impact of packaging. But across the packaging supply chain, it means very different things to different people, and there are many solutions.

That's why Packaging Innovations & Luxury Packaging London 2021 is curating a series of sessions that will help you understand the key issues around sustainability and packaging in the year to come – and equip you with the knowledge and inspiration to drive your next sustainability project.
The £10bn Debate
The £10bn Debate, produced in partnership with OPRL and the Foodservice Packaging Association, hosts Jane Bevis and will explore the impacts on packaging business and development of major new government initiatives such as Extended Producer Responsibility, the Deposit Return Scheme and others.
The Beauty Forum: Clean indies
Join Emma Thornton and Madeleine White for insights into how indie beauty start-ups such as True Skincare and Juni Cosmetics are building their brands around the concept of clean beauty – and what this means for their packaging decisions.
Full supply chain impacts
Discover in this session, hosted by Paula Chin, how the WWF and Tesco have mapped the sustainability impacts of a range of packaging materials right back to the very start of the supply chain – and how this approach could impact your packaging decisions.
Refills, reuse and retail
Refill and reuse are one of the most high-profile packaging stories right now – and Packaging Innovations & Luxury Packaging will feature talks from agencies and brand owners including Will Connolly of The Body Shop and Mike Webster of 1HQ Global on how they are tackling this retail phenomenon.
Come and visit us
Come along to stand E15 to see our friendly team. Jude Allan MIMMM, Chair of the IOM3 Packaging Society will also be giving a short talk at the event. We are looking forward to seeing people in person.