IOM3 welcomes Energy White Paper
IOM3 has welcomed the Energy White Paper published by government today (14 December). Transforming the UK's energy system will play a vital role in the decarbonisation of key sectors and the transition to a low carbon economy.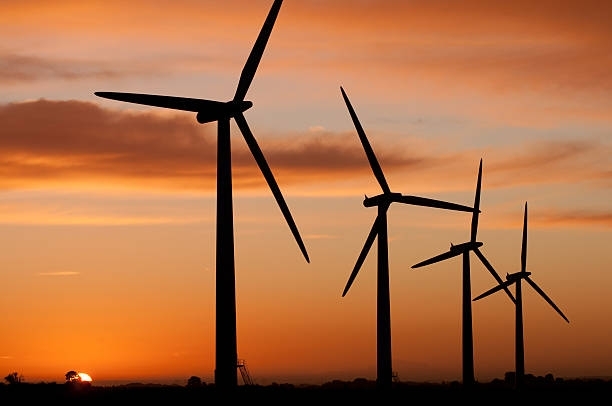 IOM3 CEO Colin Church FIMMM CEnv MCIWM has welcomed the paper stating, 'It is good to see the Government recognising the need to protect those who might be disadvantaged by the necessary rapid transition to a low-carbon society, whether they are professionals and communities currently dependent on fossil fuel production, or low-income households. It will also be important to ensure that energy-intensive industries such as steel, aluminium, ceramics, etc, are not disadvantaged compared to their international competitors.'
The White Paper sets out the UK government's plans to decarbonise the energy system whilst keeping household bills affordable as we transition to net-zero by 2050. The Government suggests this will also support up to 220,000 jobs. Building on the Prime Minister's Ten Point Plan for a Green Industrial Revolution, the Energy White Paper sets out specific steps the government will take over the next decade to cut emissions from industry, transport, and buildings by 230 million metric tonnes of carbon dioxide equivalent (230MTCO2e).
Richard Oblath FIMMM, Chair of IOM3 Energy Transition Group, says, 'This is an important step by the UK government towards the energy transition following on from the recent 10-point plan and the acceleration of the UK's commitments ahead of COP26 regarding lowering emissions by 2030 versus 1990 levels this past Saturday. The paper is a good balance between achieving net-zero before 2050, affordability and helping various impacted communities through the transition.'
Key parts of the energy white paper of interest to IOM3 members include:
Supporting up to 220,000 jobs in the next 10 years, including long-term jobs in major infrastructure projects for power generation, carbon capture and storage, and hydrogen.
Transforming the UK's energy system from one that was historically based on fossil fuels to one that is fit for a net zero economy.
Generating emission-free electricity by 2050 with a trajectory for decarbonised power in the 2030s. Low carbon electricity will be a key enabler of the transition to a net zero economy with demand expected to double due to transport and low carbon heat.
Establishing a UK Emissions Trading Scheme (UK ETS) from 1 January 2021 to replace the current EU ETS at the end of the Transition Period.
Investing £1 billion in carbon capture storage in four industrial clusters by 2030 with at least one fully net-zero cluster by 2040
Working with industry to develop the hydrogen economy, aiming for 5GW of production by 2030 supported by a new £240m net zero Hydrogen Fund for low carbon hydrogen production.
Investing £1.3 billion to accelerate the rollout of charge points for electric vehicles in homes, streets and on motorways and up to £1 billion to support the electrification of cars, including for the mass-production of the batteries needed for electric vehicles.
Supporting North Sea oil and gas transition for the people and communities most affected by the move away from oil and gas production, ensuring that the expertise of the oil and gas sector be drawn on in developing carbon capture and storage and hydrogen production to provide new green jobs.