IOM3 responds to UK Budget and Spending Review 2021
Chancellor Rishi Sunak has outlined the Government's plans to deliver a 'stronger economy' for the British people.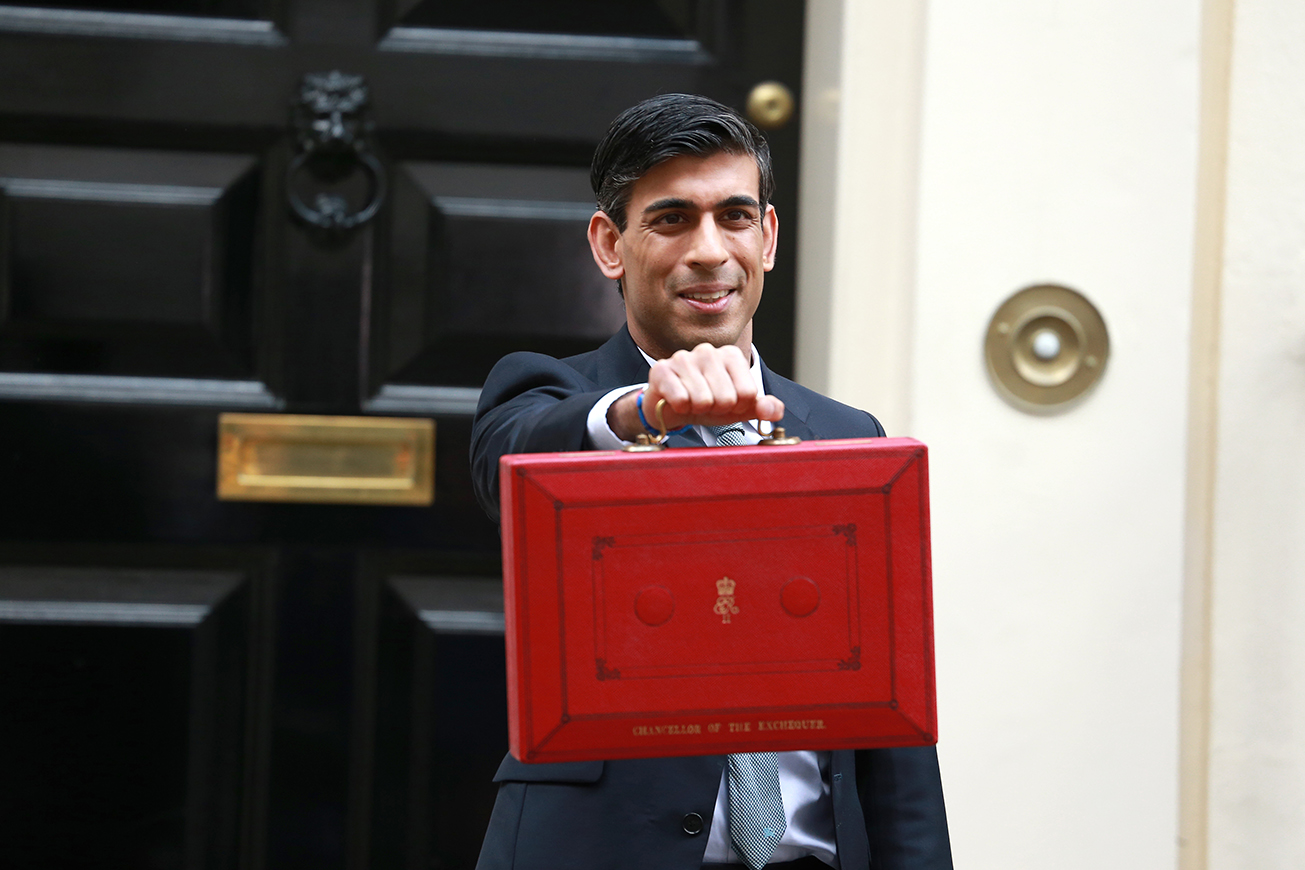 The chancellor says this budget and spending review is focused on what this Government is about 'investment in a more innovative high skilled economy because that is the only sustainable part to individual prosperity.'
Sunak says the budget does not draw a line under the pandemic but does begin the work of building an economy post-pandemic and levelling up.
IOM3 CEO Dr Colin Church FIMMM CEnv said, 'It is good to see some of the priorities IOM3 and others have set out being recognised, such as more funding for skills and research and development. However, it is far from clear that this Spending Review settlement and Budget put in place enough to tackle the challenges ahead.'
Matters relevant to IOM3 members' work announced in today's budget and spending review include the following:
Science & R&D
Increasing public R&D investment to £20 billion by 2024–25
Around £1bln per year by 2024-25 funding for core Innovate UK programmes
Fully funding for association to Horizon Europe
Investing £800m by 2025-26 for the new Advanced Research and Invention Agency
Green growth
reconfirming the £1bln Carbon Capture Usage and Storage (CCUS) Infrastructure Fund and £240 million Net Zero Hydrogen Fund
£620mln of new investment over the next three years to support the transition to electric vehicles and a significant increase in new funding to encourage more people to walk and cycle
£3.9bln to decarbonise buildings, including £1.8 billion to support low-income households to make the transition to net zero
Investing £1.5bln in net zero innovation
Additional £1.7bln to enable a final investment decision for a large-scale nuclear project
Implementing the Environment Bill
Funding to implement free, separate food waste collections in every English local authority from 2025
Education & skills
An increase of 42% on spending on skills and training by £3.8bln
£2bln of new funding to help schools and colleges to recover from the pandemic
Increasing apprenticeship funding £2.7bln in 2024–25
Transport & Infrastructure
A £6.1bln investment to boost the number of zero emission vehicles
Grant funding of £5bln to remove unsafe cladding from the highest-risk buildings
£3.9 billion for energy efficiency improvements and clean heat installation in buildings
While it was good to hear the Chancellor moving in the right direction discussing the Net Zero Strategy as a plan for innovation and investment, little of his speech focused on net zero or climate action. Announcements such as cutting air passenger duty for domestic flights in half and overseas aid not expected to return to 0.7% until 2024–25 are disappointing just days away from Glasgow climate summit (COP26).
The build back better document can be found at www.gov.uk/government/publications/build-back-better-our-plan-for-growth