IOM3 responds to proposed Deposit Return Scheme introduction
The Institute counters UK government's vision to introduce a Deposit Return Scheme for drinks containers following member input.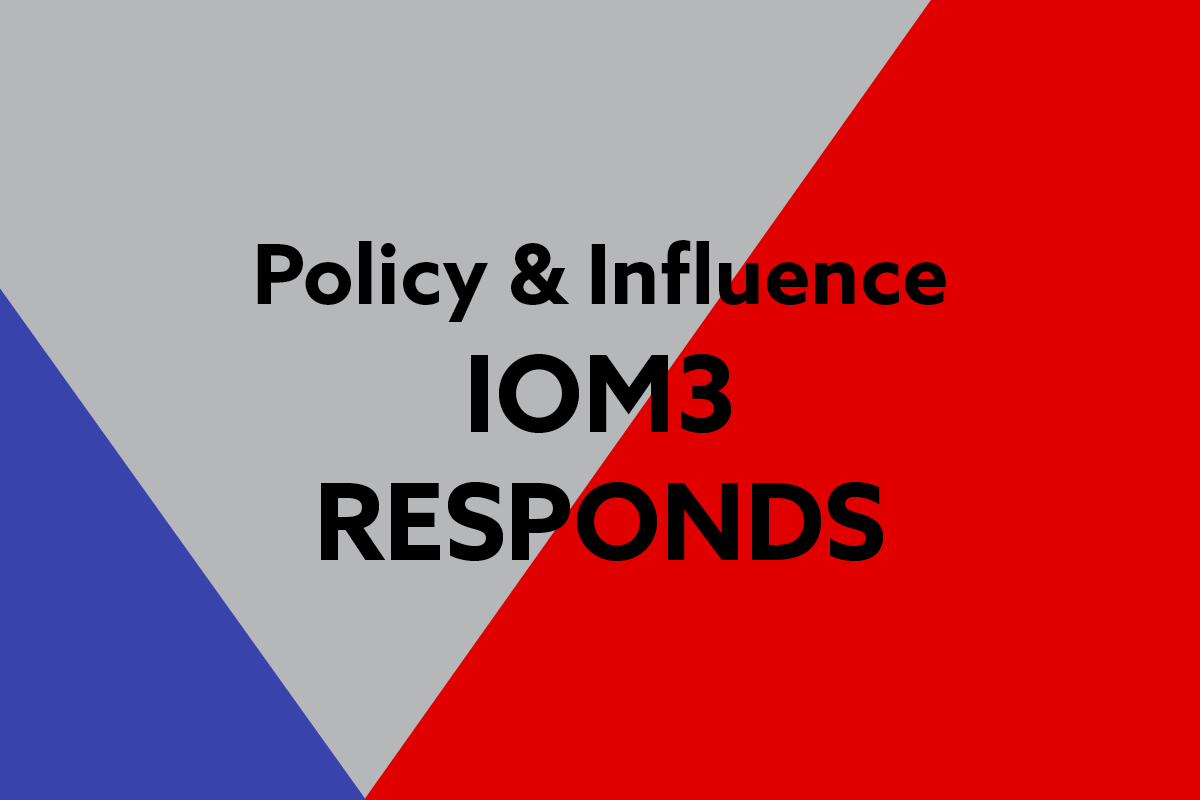 Today (20 January), the UK Government, Welsh Government and the Department of Agriculture, Environment and Rural Affairs in Northern Ireland have published their response to the second consultation on Introducing a Deposit Return Scheme (DRS) for drinks containers in England, Wales, and Northern Ireland.
The IOM3 consultation response highlighted the importance of a clear and consistent approach to ensure an effective system to minimise unintended negative consequences. For this reason, IOM3 welcomes the fact that the scheme covers all sizes of container ("all-in") but regrets the fragmentation caused by the exclusion of glass in England and Northern Ireland.
This decision will add complexity for both producers and consumers and increases the risk of material substitution and less favourable environmental outcomes. It is also regrettable that some of the harder-to-recycle containers such as multi-layer cartons are not included as yet.
Key highlights from the government response are:
The Deposit Return Scheme will be introduced from October 2025 with the Deposit Management Organisation(s) DMO to be appointed by summer 2024
Single use drinks containers from 50ml to 3L containers will be in scope
Polyethylene terephthalate (PET) bottles, steel and aluminium cans will be included for England, Northern Ireland, and Wales
Glass bottles will be included for Wales only
A 90% collection target will be set in regulations to be achieved within three years of the operation of the scheme
All unredeemed deposits should part fund the scheme
The DMO will be appointed through an application process set out in the regulations
The DMO will have responsibility for setting the deposit level (fixed or variable), abiding by parameters set out in the regulations, including a maximum amount
Retailers selling in scope containers in store will be required to host a return point, subject to some specific exemptions that retailers can apply for
Where containers are sold online, large grocery retailers will be required to offer a takeback service
Local authorities and where relevant, waste operators, can participate in the DRS by separating out containers and redeeming the deposit on them
For comparison, the Scottish DRS is planned to come into force in August 2023, will be 'all-in' and will include glass as well as PET and metal.
IOM3 CEO Dr Colin Church, responded, 'It is encouraging to see the concerns of Institute members being largely integrated into this new proposal for a Deposit Return Scheme. It is a move in the right direction. Having said that, it's disappointing to see glass hasn't been included UK-wide. This will likely cause complications in terms of processing and messaging, and encourage unfortunate materials substitution, which may hinder the transition to a more resource efficient society'.
IOM3 looks forward to working with government to contribute to the next phases of development and implementation of this policy.
Introduction of a deposit return scheme in England, Wales and Northern Ireland.