IOM3 responds to King's Speech
King Charles set out his Government's priorities in the annual speech to parliament on 7 November.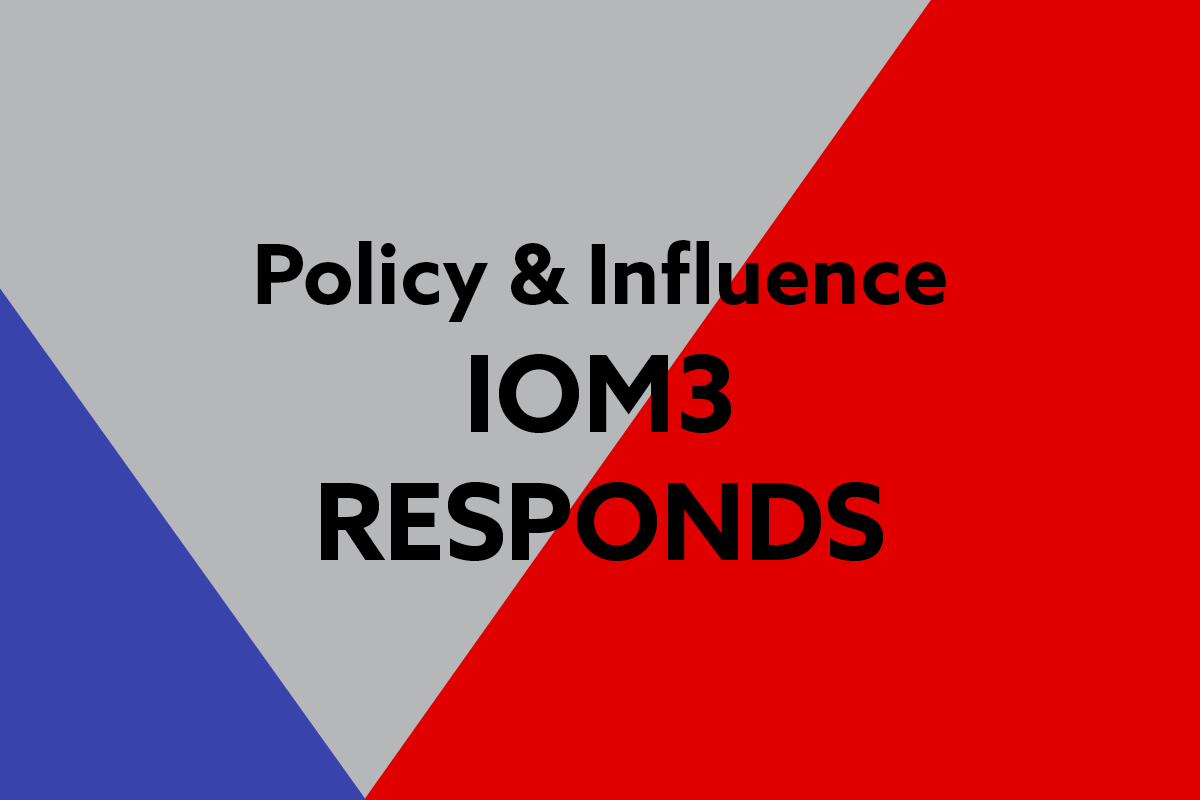 In his formal State Opening of Parliament today (7 November), the King set out his Government's priorities and legislative programme for the final session of this parliament.
The King announced a new Offshore Petroleum Licensing Bill to "support the future licensing of new oil and gas fields" alongside a commitment that Ministers will "seek to attract record levels of investment in renewable energy sources and reform grid connections".
Speaking about the education system, the King announced plans to "introduce new qualifications called the Advanced British Standard" to "bring technical academic routes into a single qualification" and added that plans will be introduced to "reduce the number of young people studying poor quality university degrees and increase the number undertaking high quality apprenticeships."
The speech continued with a commitment to introduce new legal frameworks to "support the safe and commercial development of emerging industries, introduce new competition rules for digital markets and encourage innovation in technologies such as machine learning." In the background briefing notes the Prime Minister outlines that the Automated Vehicles Bill, the Digital Markets, Competition and
Consumers Bill, and the Data Protection and Digital Information Bill, will "open the
door to game-changing new technologies like driverless cars". Alongside this, the King stated that the "United Kingdom will continue to lead international discussions to ensure that Artificial Intelligence is developed safely."
The environment was one of the final policy areas mentioned in today's speech with a commitment to continue to "lead action on tackling climate change and biodiversity loss" and to "support developing countries with their energy transition, and hold other countries to their environmental commitments."
Responding to the King's Speech, IOM3 CEO Colin Church FIMMM CEnv, said, 'With today's speech setting out the government's policy agenda for the coming year, it is encouraging to see renewable investment, grid connections and promoting innovation in technologies feature. It is also good to see a move towards greater recognition of technical education routes and plans to increase uptake of high-quality apprenticeships. The upcoming Autumn Statement will be key to translate these commitments into action and ensure the necessary transition to a low-carbon, resilient and resource efficient society is delivered.'
To read the full King's speech, visit
https://www.gov.uk/government/publications/the-kings-speech-2023-background-briefing-notes