IOM3 responds to independent Net Zero Review
Former Energy Minister Chris Skidmore today (13 January 2023) published his Net Zero Review, setting out the 'historic opportunity' offered by net-zero.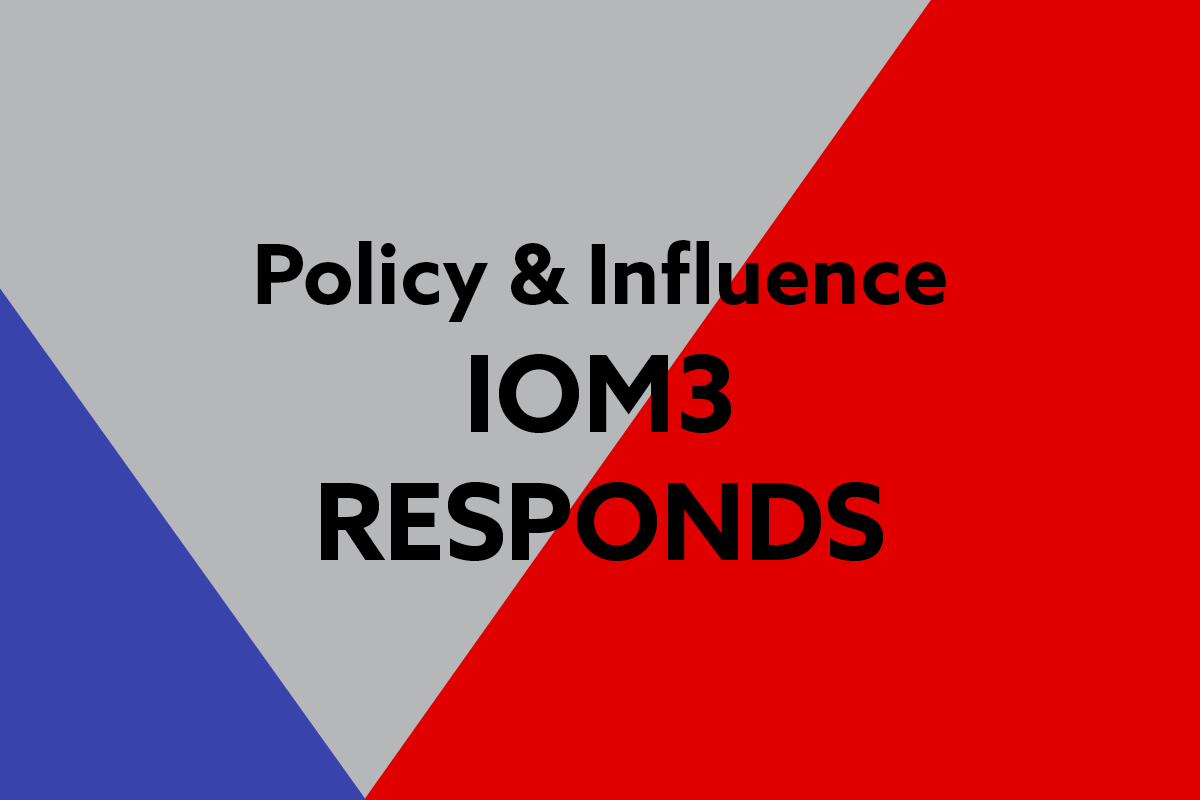 Skidmore says the UK's leadership on tackling climate change has led to changes at home and around the world – with more than 90% of the world's GDP now committed to net-zero.
The 340 page review makes 129 recommendations covering areas including the greater role that business can be supported to play, making better use of infrastructure and delivering more energy efficient homes.
The Review says each recommendation is designed to maximise economic investment, opportunities and jobs – all while working towards achieving legally binding targets to reach net-zero carbon emissions by 2050.
In December 2022 the Institute submitted a response to the four week call for evidence, informed by our Technical Community Leadership Teams. It is encouraging to see many of the themes raised in the IOM3 submission reflected in the review, including recommendations to drive and support:
A more cross-cutting approach from government and use of systems thinking
A wider, more holistic understanding of all supply chains critical for delivering materials to meet net zero, beyond the Critical Minerals Strategy
A greater focus and more joined-up approach across government to resource efficiency and the circular economy, including development of circular economy business models
The foundational role of improving energy efficiency
A long-term, cross-sectoral infrastructure strategy to adapt and build the distribution networks including for CO2 and electricity
New demand for mining and processing
An action plan for net-zero skills including a comprehensive roadmap of the skills needs specific to net-zero
Setting a clear plan for industry decarbonisation including energy intensive industries such as steel and cement
Development of a public procurement plan for low-carbon construction and the use of low-carbon materials
The creation of sustainable materials supply chains
Developing UK recycling infrastructure including for plastic and critical minerals
Applying whole systems thinking to research and development (R&D) and technology innovation, making regulatory processes more agile and promoting scale up
Greater certainty including a stable environment for businesses to plan and invest
IOM3 CEO Dr Colin Church responded to today's report saying, 'This Review clearly makes the case for a strong, co-ordinated effort by the UK to meet the net zero challenge and thus to seize the opportunities of the transition to a low-carbon, resilient and resource-efficient society. Government action is essential, and the active engagement of professionals in materials, minerals, and mining will be fundamentally important in all of this'.
Yet again the wide-ranging technical fields that encompass IOM3 membership, will be essential in delivering the recommendations set out in this review. This specialist knowledge and experience across the materials, minerals and mining sectors is essential to delivering the transition to a low-carbon, resilient & resource efficient society.