IOM3 launches 2022 Awards & Prizes
Nominations are invited for the 2022 IOM3 Awards & Prizes with a closing date of 31 January 2022.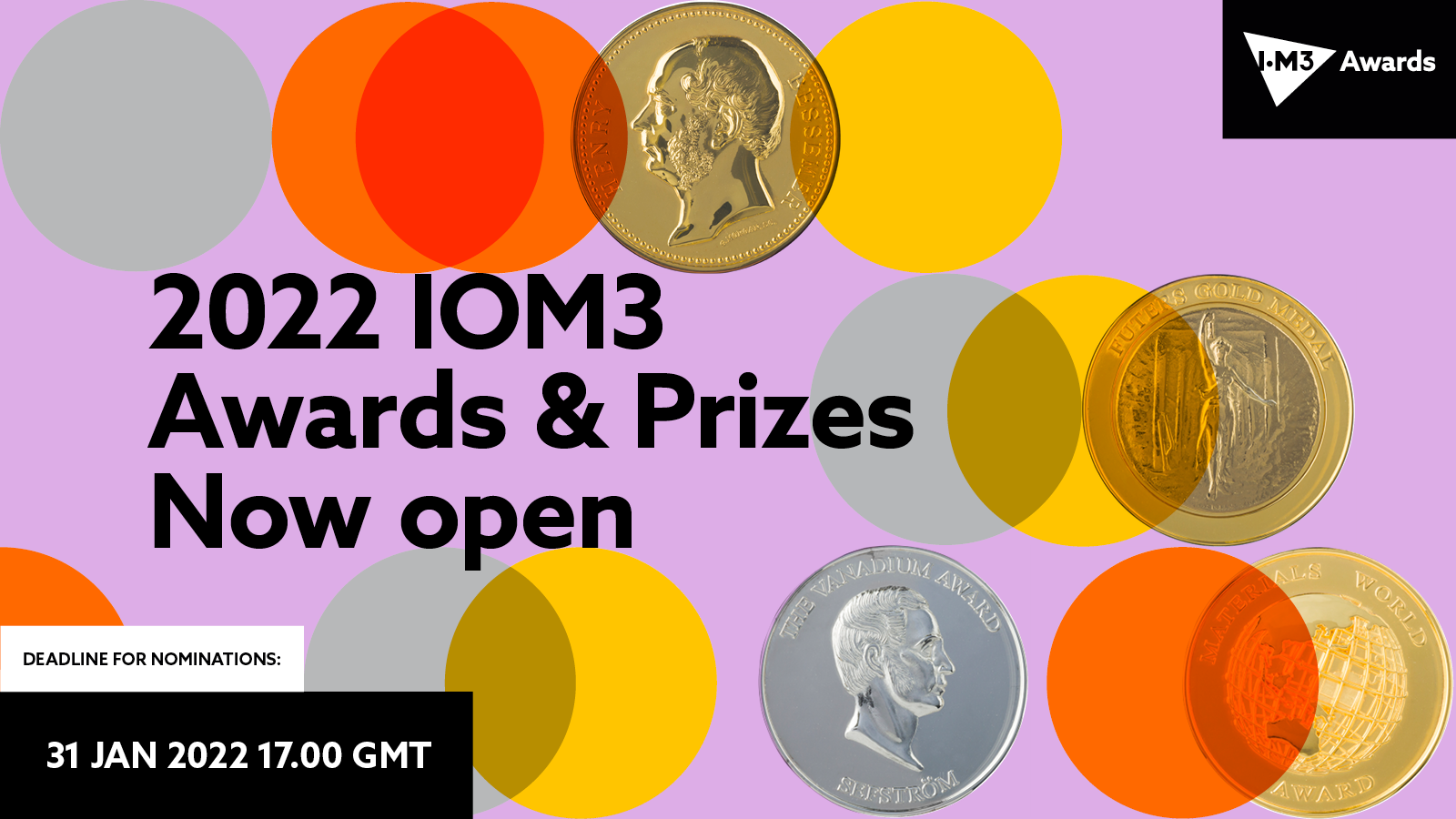 Nominate a colleague who is going above and beyond to recognise personal achievement, for published work and for contributions to the profession.
The awards are in various categories, for individuals at different career stages, organisations, IOM3 Members and non-members. Awards range across all disciplines, from anything for outstanding services to the steel industry and biomedical materials, to international minerals and early career members demonstrating excellence in professional development. The annual awards are presented at special occasions throughout the year, and some of our award winners deliver lectures to which all members are invited.
Neil Glover FREng CEng FIMMM, President of IOM3, said 'The IOM3 awards are always a highlight of our calendar when we celebrate the amazing achievements and contributions of our members and the wider materials, minerals and mining community. I'd like to encourage everyone to consider making a nomination to ensure we can recognise excellence across the full breadth and diversity of our membership.'
This year, IOM3 has launched a new Equality, Diversity and Inclusion (EDI) award recognising outstanding contribution to promoting EDI within IOM3 and the wider materials, minerals and mining communities.
Our 2020 Ivor Jenkins award winner, Roger Lawcock CEng FIMMM, said, 'I was honoured and thrilled to have received the Ivor Jenkins Medal and actually cannot express enough my gratitude to all involved. I did meet Ivor a couple of times in the 1980s at PM 'think-tank' type meetings held in London, and I was struck by his combined deep appreciation of academic knowledge and industrial application as well as his strong professional presence.'
Find out more about this year's awards via the button below.