IOM3 Commended in Memcom Excellence Awards 2022
Materials World, the IOM3 member's magazine, has been highly commended for Best In-house Magazine in the Memcom Excellence Awards 2022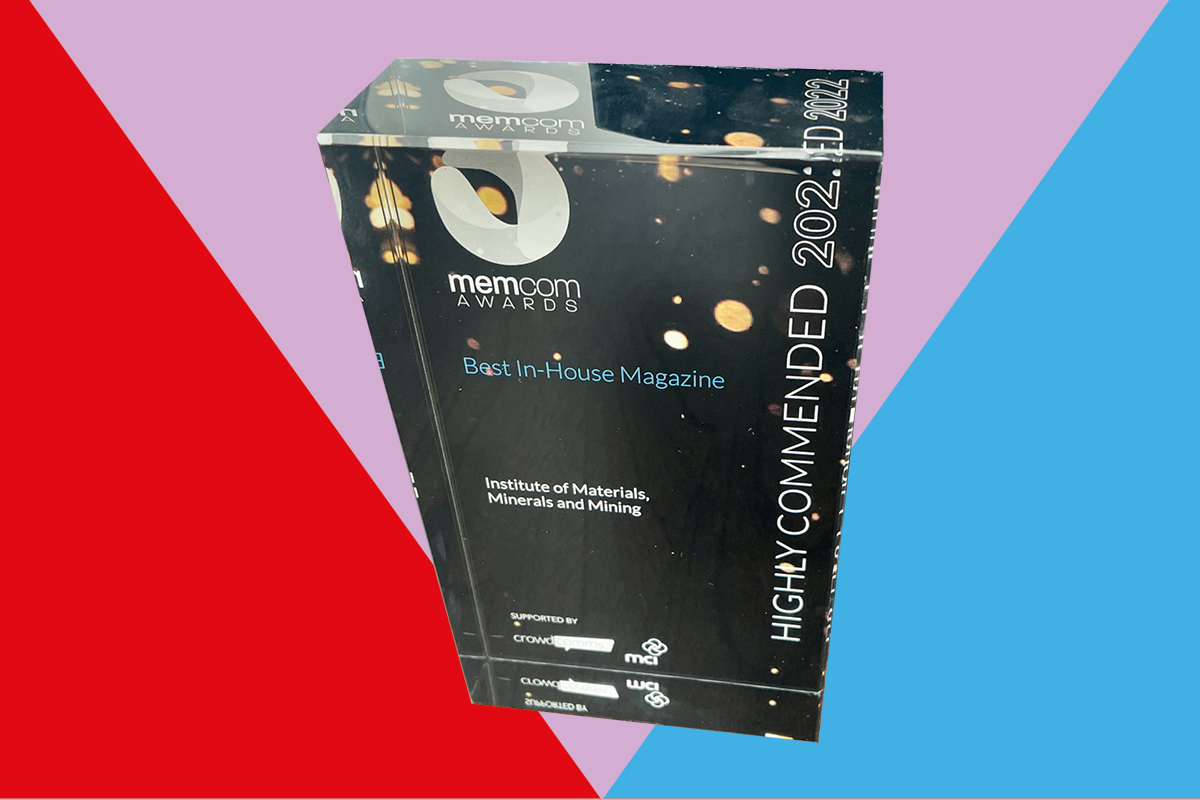 Sitting within the wider Print and Publishing category, the Best In-house Magazine award looked at editorial and design as a combined package with a specific emphasis on member benefit and value. This distinction of recognising both editorial content and design is something the Institute takes great pride in when creating each issue. Alongside IOM3, the British Medical Association and Royal College of Physicians were also shortlisted.
Rupal Mehta, Editor of Materials World, commented, 'The award reflects the efforts of the internal editorial and design teams, as well as our passionate and knowledgeable members who contribute to the magazine. Each of these key elements plays an important part in what is certainly a thriving print publication.'
Created to empower the leaders of today and inspire the leaders of tomorrow, the Memcom awards are established as the celebration of all that's great in professional bodies, associations, charities and the wider not-for-profit sector. Each award was judged by an independent panel, chosen for their expertise in that particular field.