IOM3 celebrates 2021 awards
IOM3 hosted the Special & Publication Awards as well as its Premier Award winners (7 December) celebrating professional achievements and outstanding contributions in the field of science and engineering.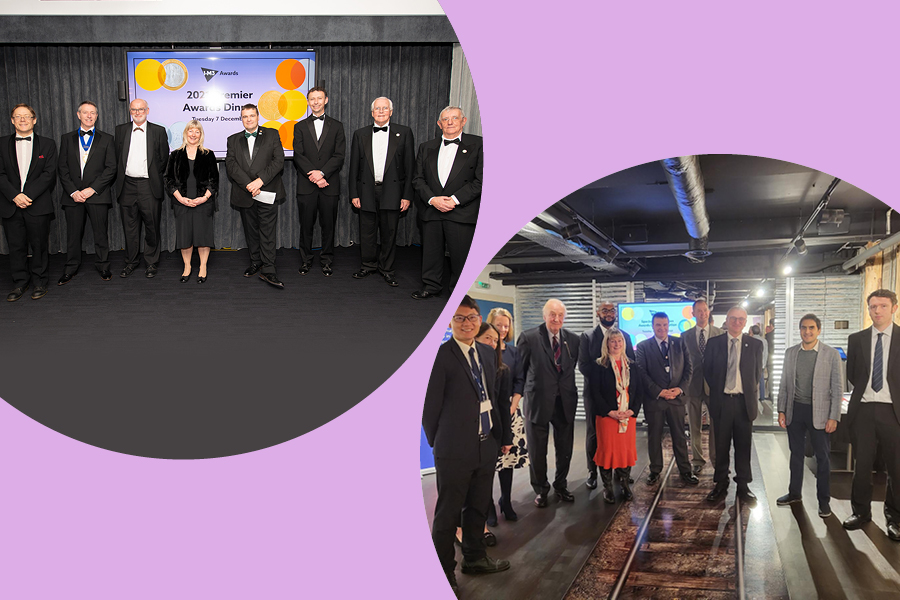 IOM3 Past President Professor Serena Best CBE FREng CEng FIMMM presented all the award winners with their medals and certificates. On the awards, Serena said, 'It was a fantastic day to mark the many achievements of members, contributors and volunteers.'
Professor Osman Bakr FIMMM awarded the Kroll Medal & Prize who joined us from Saudi Arbia said, 'It is a great privileged and I am very honoured to be regonised. It is great for the Institute to regonise a small pocket of the materials science field, which can have a big impact on my field of work. I am very grateful to the Institute.'
We also regonised the achievements of two of our volunteers Peter Haslehurst FIMMM FIMechE FIEE CIMgt who served more than 20 years for the Institute as well as Dr Philip Bischler CEng CSci FIMMM for his contribution to the Institute for 25 years serving on our Executive Board in recent years and has been head judge at the IOM3 Young Persons' World Lecture Competition since 2005.
A huge congratulations to all this year's winners.
IOM3 2022 Awards & Prizes
Nominations are invited for the 2022 IOM3 Awards & Prizes with a closing date of 31 January 2022. Nominate a colleague who is going above and beyond to recognise personal achievement, for published work and for contributions to the profession. We also this year have a introduced a new Equality, Diversity and Inclusion award, so check it out.
It's a huge honour to be winning this nationally and internationally recognised Early Career award and I feel very grateful and blessed to be working with such wonderful people who nominated me and to the Institute for making this fantastic opportunity available to me.
I would like to thank everyone from IOM3 for this award as well as my teams who work so hard to deliver innovative technology in solar energy and steels. I am looking forward to the next decade of action where we drive the industry to net zero
Watch highlights for the 2021 Awards & Prizes
IOM3 Awards & Prizes 2021 from IOM3 on Vimeo.