IOM3 appoints three new Strategic Advisors
The Institute has appointed new Strategic Advisors focusing on energy, health, and transport to play a key part in delivering the IOM3 strategy.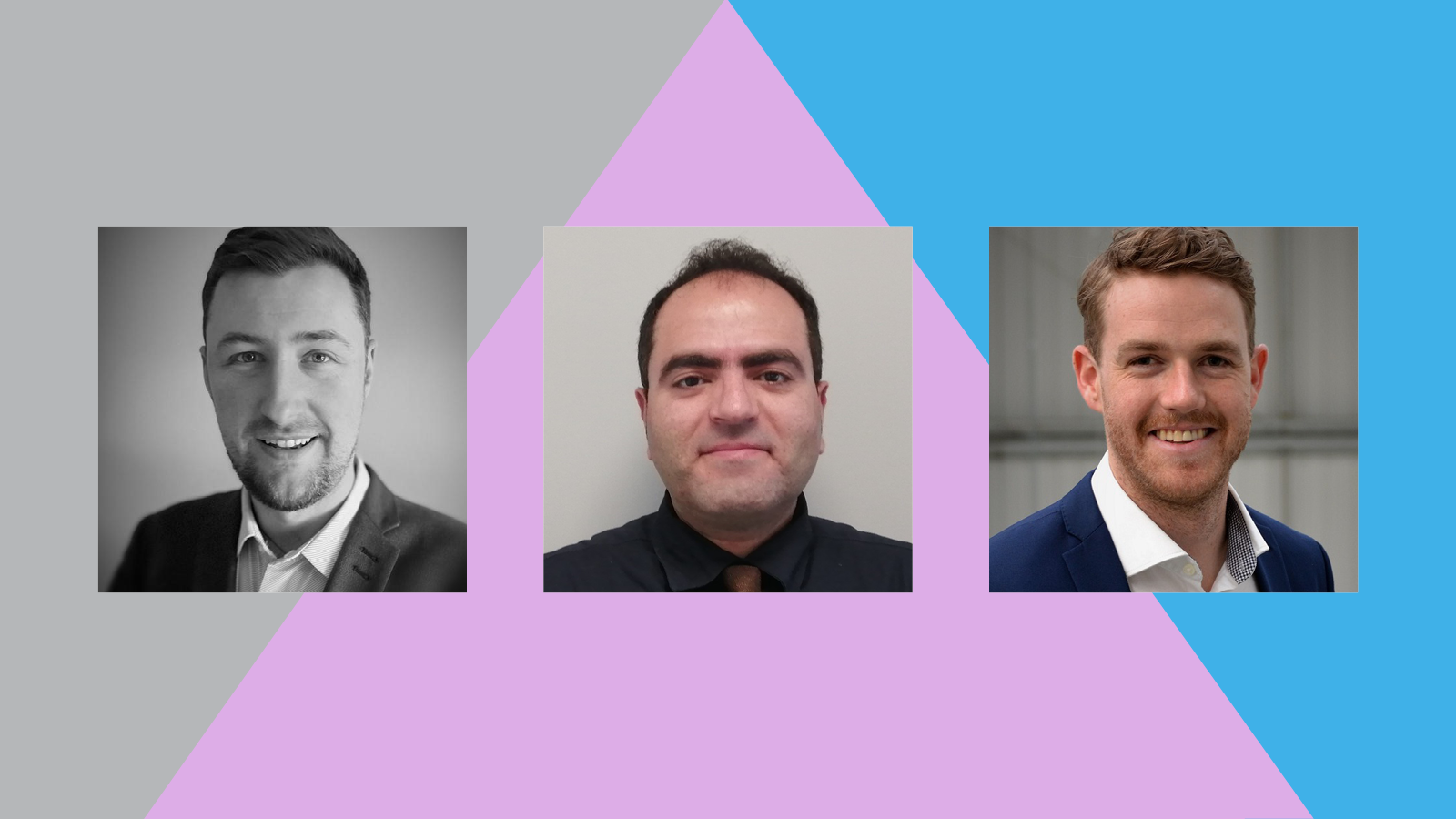 Strategic Advisors (SAs), working with the Technical Communities (TCs), play a key role in supporting two main areas of focus within the overall IOM3 strategy. The first is generating technical content for members and the public. The second is in supporting IOM3 in ensuring that the voices of members are heard in relevant major policy debates. All three roles have a term of office of three years and will report to the Technology Communities Board (TCB).
Meet our new Strategic Advisors
Strategic Advisor – Energy, Reza Sanaee MIMMM
Reza is a Principal Geomechanics Engineer at COWI responsible for geomechanical projects, energy transition and sustainable initiatives with a background in mining, oil and gas drilling and reservoir engineering. Reza is a Fellow of Higher Education Academy and has published several conference and journal papers covering geomechanics, stress dependent flow characterisation, geothermal energy exploitation and carbon capture and storage.
Talking about the appointment, Reza said, 'I am determined to use my academic and industrial experience to support the IOM3 associated disciplines to be champions of the transition to a low-carbon, resilient & resource efficient society. I'm looking forward to promoting collaboration and interdisciplinary working across the wide-ranging IOM3 Technical Communities'.
Strategic Advisor – Health, Dr Marcus Caine CEng MIMMM
Marcus has over 14 years' experience in the healthcare industry ranging from innovation R&D, corporate investor relations to designing medical training simulations. He has a PhD in predictive drug delivery and is a chartered engineer, which was obtained in collaboration with IOM3. Marcus is especially interested in applying material science to healthcare using solution based models.
Reflecting on the duties as a Strategic Advisor, Marcus said, 'The healthcare field is one that impacts us all and is our singular unifying focus as a species. During my tenure, I will contribute to dissolving the barriers between industry and academics, forging new links for early career professionals and fortifying the existing extensive knowledge networks within IOM3'.
Strategic Advisor – Transport, Rowan Carstensen CEng MIMMM
For two and a half years Rowan has been the Operations Manager at Prodrive Composites. Here he has led productivity and cultural turn-arounds and investment into automation to continue driving sustainable products. He has recently completed a part-time MBA at Imperial College London to broaden his knowledge and position himself to make tangible, strategic impacts in the transport sector.
Talking about why he applied for the role, Rowan said, 'The UK's sustainability ambitions and drive for an increasingly productive economy will require a synchronised approach in the transport sector. The role IOM3 can play is significant. I look forward to understanding the demands, challenges and opportunities of each Technical Community, combining their knowledge base and guiding them toward a holistic and advantageous position to grow the UK transport sector'.