IOM3 2022 end of year review
As we look ahead to 2023, IOM3 shares its highlights of 2022 in our end of year review focused on the activities of the Institute.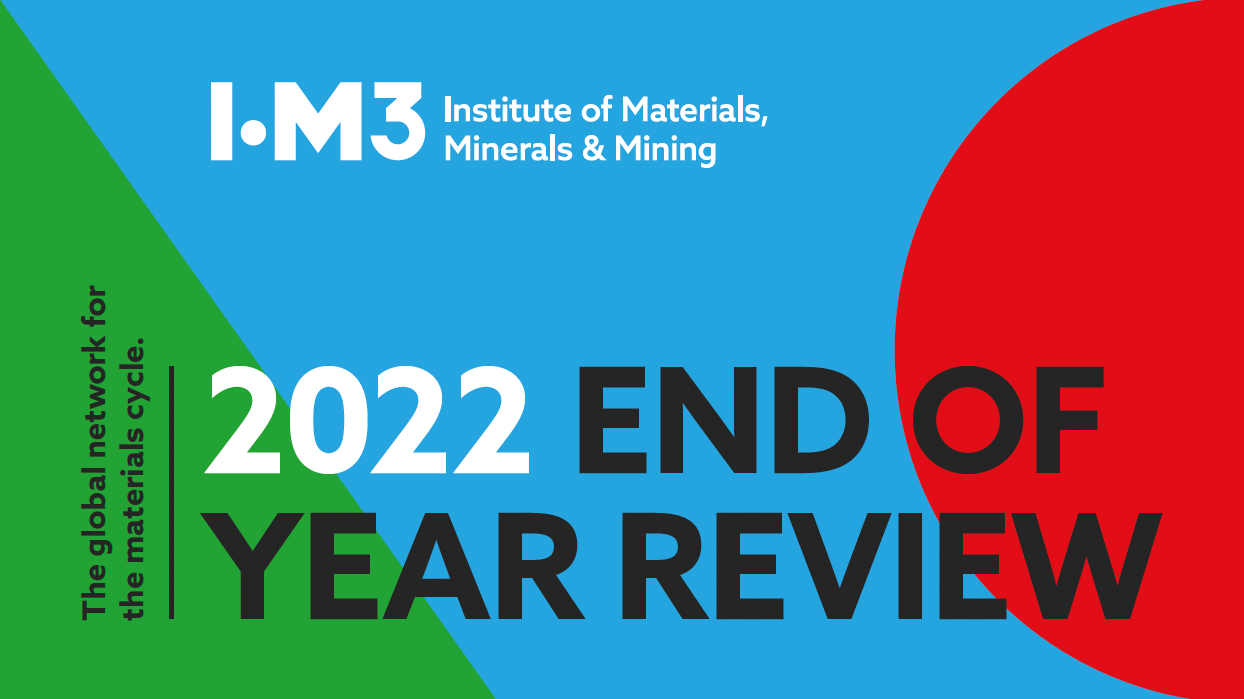 As our President, Neil Glover FREng CEng FIMMM looks back over 2022, he says, 'Thanks to the commitment of our staff, hard-working volunteers and members we have been able to continue to adapt to our changing world and deliver on many of our strategic priorities supporting professionals in materials, minerals and mining to play their part in the transition to a more sustainable, net-zero society.'
IOM3 CEO Dr Colin Church CEnv FIMMM also reflected, 'As the cost of living crisis continues to bite, it will be more important than ever that IOM3 supports its members in their professional journeys and helps them overcome the barriers and stumbling blocks that may occur.'
Some highlights for IOM3 in 2022 include:
38 IOM3-hosted events with almost 4,000 registrations from 44 countries.
16 IOM3 Investigates… podcast episodes, expanding a programme of episodes that has been listened to over 2,100 times.
6,946 IOM3 Investigates… podcast plays since launch in 2020.
Launch of the Materials World facelift, providing a cleaner look that allows clear representation of all our activities and showcases the diversity of multidisciplinary content.
Materials World and its editorial team being shortlisted for several publishing awards over the year, receiving a highly commended as Best In-house Magazine by Memcom.
Continued improvement in impact factors for many of our scholarly journals.
Unveiling of a new platform for online teaching and learning, including updated qualifications in packaging technology.
The full review can be found below.