How I got into Materials Science
Members of the IOM3 Student & Early Career committee talk about how they eventually got into Materials Science.
Members of the SECC talk about the different paths they followed to eventually studying Materials Science.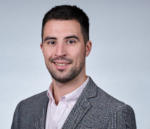 Dr Ilija Rašović MIMMM, SECC Vice-Chair
There is no doubt that I was influenced by my surroundings. My father is a (now semi-retired but still going!) CNC miller and both my parents are very practical people. I grew up in an environment where they would constantly be fixing or making things, and I tried to follow suit—I remember trying to construct a K'NEX truck using just the image on the box, no instructions, when I was very young. I have always loved these kinds of spatial reasoning puzzles.
At school I enjoyed a wide range of subjects (especially history and languages) but loved most the problem-solving and practical application of the physical sciences—I took A levels in Maths, Physics, Chemistry and French. It was only after I'd made these choices that I discovered that Materials Science was actually a thing! I stumbled upon it while flicking through a university prospectus. My heart was initially set on Physics and Philosophy but the practical nature of Materials and its overlap with so many other fascinating subjects won me over.
I feel privileged to have studied it and haven't looked back since!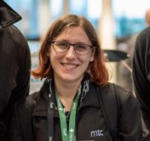 Liz Scoffins MIMMM
The short answer is by accident and I was ecstatic about it. The longer answer is, I have always been interested in how stuff works, what it's made of and how it's made.
I choose to apply to university (the course I applied for was Mechanical Engineering), but I did not get the required grade in Physics (I got a 'D' largely thanks to the mechanicals module). However, I was lucky and was offered a place on a different course at my preferred university, 'Automotive Materials', as my personal statement hinted at a love of motorsport. I will freely admit that I dropped the Automotive part of the course and switch to the pure 'Materials Engineering' course before the end of the first term.
Getting to truly learn the answer to 'what is it made of?' really sparked my enjoyment for materials science. I had not heard of the course before, but would not change anything about how I got into Materials Science; it might not have been a conventional route, but it is mine.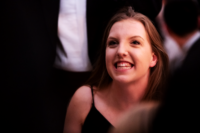 Alice Robinson MIMMM
Materials Science isn't something I was aware of when I was at school. I wasn't aware of 'materials scientists' or 'materials engineers' as careers and was fixated with the idea of becoming a geography teacher when I finished school. Physics clashed with geography on the timetable and so I ended up studying, maths, further maths, chemistry, Latin and geography. At the end of Year 11, my maths teacher pulled me aside and told me that I was a talented mathematician and it would be a real shame not to use those skills throughout my life and recommended I studied engineering. I looked at loads of prospectuses and all needed A-level physics so I went back to maths having decided it was impossible. My maths teacher's response was 'get physics'. With 12 months of school left, I did exactly that, completing two years' of physics in one and said goodbye to geography and Latin to focus on the sciences.
Materials is a combination of physics and chemistry with a bit of applied maths/mechanics, and so sounded like the perfect course for me. I applied to Imperial College London, Queen Mary University London, University College London, University of East Anglia (NatSci) and Cambridge (NatSci) before starting at Imperial in 2014.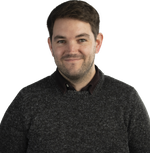 Dr Michael Kenyon MIMMM
During my time at school, college and university, I wasn't sure what career I wanted to pursue. I wasn't aware of materials science as a standalone subject until later into my undergraduate degree. I had taken Physics and Maths through my education as I enjoyed them and they gave me a skill set that is transferable across most subjects; science or non-science. It was only in my final year at university that I saw an advertisement for a PhD in Advanced Metallic Systems. I had never considered a PhD as I thought my grades were not good enough. In fact, you don't need to be the top of your year to do a PhD; simply have a hard-working mentality, a willingness to learn, be comfortable working on your own and seeking help when you need it.
I successfully studied for my PhD in metallics. Metallurgy has a perfect balance for me of experimental, computational work and application of theory, all applied to real world applications. I feel that my day job really makes a difference to the wider world as I now work at a consultancy to the global aluminium industry, working not only in metallurgy but also sustainability analysis for our clients.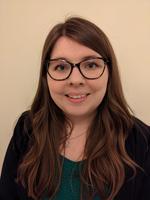 Dr Aimee Goodall CSci MIMMM, SECC Chair
I became a metallurgist by chance. I didn't know it could be studied until I moved away from my hometown, which is a steel town. I originally wanted to study biology or geography, because I enjoyed the subject at school. I got into university via clearing because I didn't get the grades for my chosen subjects. With clearing I could study either zoology or forensic science. I moved to university and studied forensic science for 3 years. During this time we did a module called "Materials Investigation" where we learned about the different properties of materials, how they are categorised and how they can be used to determine previous events! I found it fascinating and got work experience at Tata Steel Ltd. before the final year of my degree. I went on to study a PhD in the heat treatment of steel, where I controlled the properties and structure of the steel with temperature, time and chemistry. Now I work at Tata Steel Ltd. on improvement projects, altering the way steel is processed to ensure that the best quality product is produced the first time around.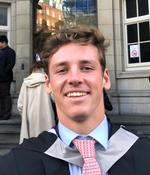 Sam Burdett, Student Grade IOM3 Advisory Council Representative
'But why…?' As a I kid I used to ask this question a lot, so much so that my parents ended up giving me the same answer every time I asked '… because that's just the way it is Sam!'
I soon realised that if I wanted a different answer, I would have to find it myself. This curiosity combined with a liking for facts and numbers rather than novels lead me to choose maths, physics and chemistry for my A levels. Materials science neatly sits at the intersection of these subjects and so I decided to put an application in for materials science and engineering at university. I was fortunate to get a place on that course. After finishing my undergrad I applied to a job in construction materials which I have now been in for three years. In the last two years I've completed a part-time Masters degree in advanced materials for sustainable infrastructure…I suppose I'm still asking 'why?'.