Enhanced mineral weathering in agriculture to capture greenhouse gases
Scientists at the University of Sheffield, UK, have been awarded £5.6mln to assess the feasibility of using enhanced mineral weathering to capture greenhouse gases and enhance UK food and soil security.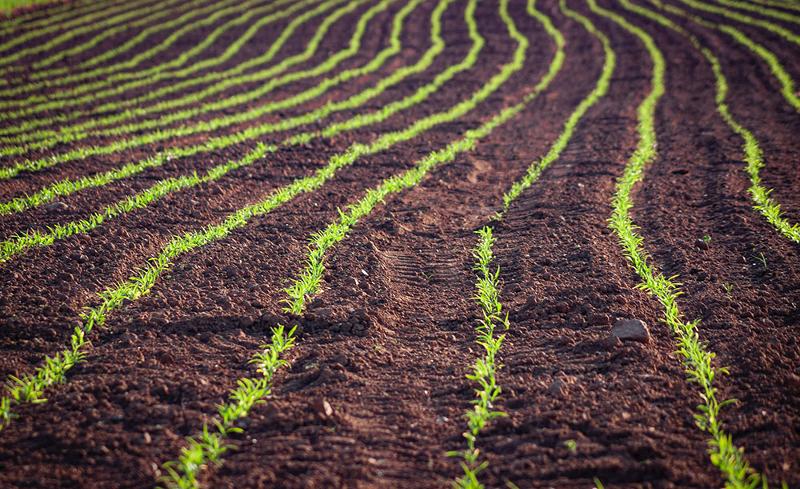 A team, led by Professor David Beerling at the University, is coordinating a large multi-partner research project. IOM3 is a partner of the Expert Advisory Group.
The team is currently carrying out field trials in four countries. The project will rigorously investigate amending soils with crushed calcium and magnesium-rich silicate rocks as a greenhouse gas removal technology with croplands. The goal is to accelerate natural CO2 sequestration processes while improving and sustaining the fertility of soils for UK crop production and decarbonising the food system. It will provide the first integrated whole system assessment of the science, societal and scalability opportunities and challenges of enhanced rock weathering deployment in UK agriculture. Given the broad remit of the demonstrator, the team needs valuable expertise and advice from relevant stakeholders, including from the mineral and agricultural sectors.
The project is based on previous research by the University of Sheffield's Leverhulme Centre for Climate Change Mitigation, which demonstrated that adding basalt rock dust to agro-ecosystems of large geographical extent outside of Europe could help soils to remove atmospheric CO2.
Beerling says, 'I'm delighted that UKRI have funded our greenhouse gas removal demonstrator project investigating all aspects of enhanced weathering, from science to society. This promising approach may have the advantage of simultaneously delivering co-benefits for UK crop production and soil health. We look forward to building our understanding of the role it may play in helping the UK Government reach net-zero by 2050.'