Engineers come together to tell bedtime stories
Engineers are writing and performing bedtime stories to promote engineering and tackle stereotypes through children's most beloved bedtime activity.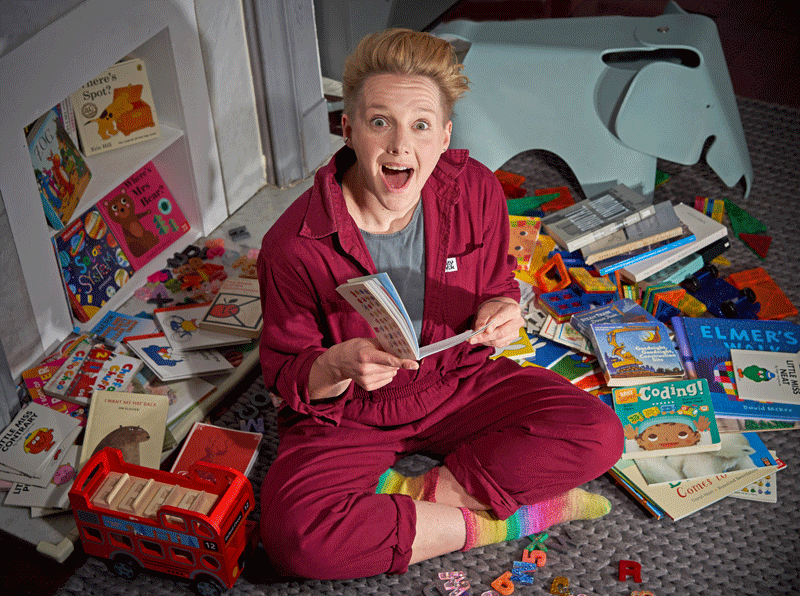 Bedtime Stories for Very Young Engineers was inspired by recent research that suggests children already have an unconscious racial bias by age four and have absorbed stereotypes based on gender and intellect by age six.
The project was developed and run by engineers and storytellers, Dr Steve Cross and Dr Anna Ploszajski.
'We recruited 29 of the UK's most impressive and diverse engineers to banish these stereotypes via a medium that this age group already loves,' says Ploszajski.
The inception of the project started in the summer of 2020, and it was backed by the Ingenious Grant funds from the Royal Academy of Engineering at the beginning of 2021 to see the project come to fruition.
Cross and Ploszajski trained the engineers in storytelling and performance skills to be able to write and perform their own stories. The project was run mainly online for the initial stage, but then recorded in person at three different locations in London, UK.
'Steve [Cross] did an awesome job of framing the shots in a cosy, sleepy setting, [and] it was such a buzz hearing the engineers read their finished stories, and in some cases meeting the engineers for the first time.'
Ploszajski says that feedback from the engineers and the toddlers so far has been overwhelmingly positive.
'We'd love to repeat this project in other STEM disciplines, since both Steve [Cross] and I feel passionately about providing STEM content and role models for groups traditionally underrepresented in these areas.'
You can watch the engineers perform their bedtime stories here.