Could rising energy costs help us reduce consumption?
Lord Rupert Redesdale, Founder of The Energy Managers' Association and Conference Chair of UK Metals Expo, reflects on whether high energy prices could in fact be a good thing for climate change as we seek to reduce consumption.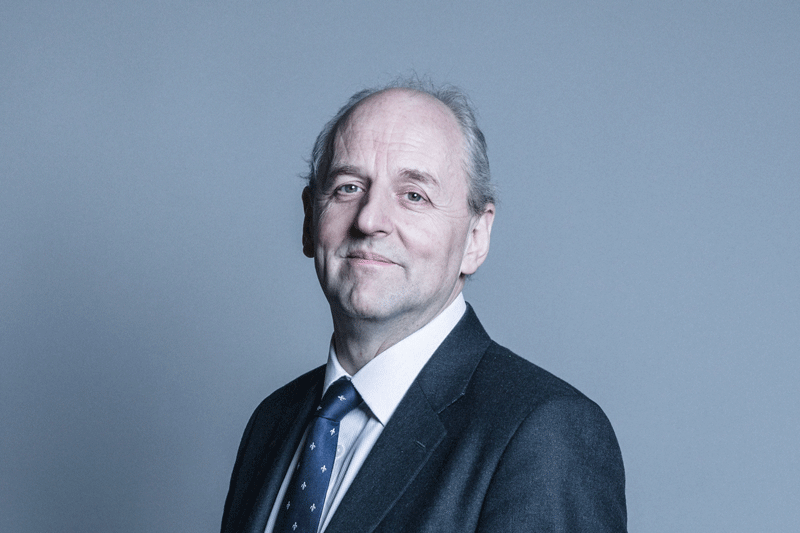 Energy has been cheap in real terms and our use of fossil fuels has been growing. The current energy crisis is a total disaster for many companies and households, but great news for energy efficiency and our COP26 targets. We must treat energy as the strategic asset it truly is.
Moving to low-carbon energy sources is essential for UK energy security. However, until more turbines or modular reactors are built, we need to reduce our energy demand. Boring but critical if we are to ensure a smooth transition towards a net-zero economy. To do it, we need more trained Energy Managers.
Energy Managers work on the premise that the most sustainable energy is the energy you don't use. While this seems obvious, in our consumer society, advocating less use of energy is derided in the press as unacceptable. Former UK Deputy Prime Minister Nick Clegg once suggested putting on a jersey and lowering the temperature on the thermostat as a way of saving money and was roundly lambasted by all sides of the political divide. While fuel poverty is a growing and dangerous problem, the flip side of the coin, is that most companies and individuals who used to buy cheap energy are now focusing on using less.
There are very few simple and obvious ways to reduce energy. Beyond these, finding and implementing energy reductions across complex operations requires specific expertise. A good example would be a hospital. It is possible to switch off appliances, but it needs to be done in a way that doesn't harm patients. It is a complex process requiring the skillset of an Energy Manager. Most organisations do not have an Energy Manager.
The skillset includes an understanding of engineering, technology, teamwork, communication and financial acumen. These skills are not easy to find, so you may need to train someone in-house. Companies have in the past often not seen the financial value of Energy Managers, but depending on the size or energy usage of an organisation, at the moment, the savings should more than cover the salary.
A rule of thumb would be to take the energy bill, assume a 20% saving over three years and see whether you should hire a manager or a team of them. Many companies I have worked with have seen their energy bills rise by millions of pounds in the last nine months and still do not have anyone in the post to manage energy use.
The role used to relate to the person responsible for interacting with the local utility for quality of service and delivery. Over the years, it has evolved into a leadership role with direct contact with the C-suite. Energy reduction needs buy-in from all parts of the organisation, from the board down to the proverbial shopfloor.
Energy reduction means operating differently, and those changes need to be understood, communicated, managed, monitored and budgeted. The best way to keep everybody interested and motivated is to regularly assess what the organisation's energy bill and carbon footprint would have been if you had not implemented the energy savings.
Workforces and boards have been much more proactive on energy reduction measures when linked to reducing emissions. Building the financial case has been very difficult until recently when they have been approved as part of the net-zero strategy. The engagement element is key. Without it, energy use reverts to business as usual.
So, what should an Energy Manager do? Energy Managers perform audits to evaluate energy use, costs, or efficiency initiatives. They monitor and analyse energy consumption, and sometimes water consumption as well. They can work with a wide range of stakeholders to design energy efficiency projects and manage their implementation to ensure they meet deadlines, budgets, specifications, and legal requirements. This usually involves conducting lifecycle analyses and inspecting job sites.
Energy Managers plan and renew energy initiatives for new construction, renovations and retrofits that maximise energy conservation. They review plans for future projects to determine their feasibility and energy requirements. They also need to keep up with regulatory changes across multiple regions and markets, supply and demand-side planning, sustainability programmes, and new technology.
The oil shock of 1973-74 saw a massive surge in the training and employment of thousands of Energy Managers. There is the opportunity for a whole new generation of Energy and Carbon Managers to take up posts and move the UK to a low-carbon and circular economy. The circular economy will need a complete reset in the ways companies operate. We need to move away from fossil fuels, and the pain of the current energy crisis could accelerate that process.
This subject will be covered at UK Metals Expo, a new free exhibition and conference to be held on 14-15 September at The NEC, Birmingham, UK.