11,000-tonne concrete tunnel to be installed in a first for UK railway engineering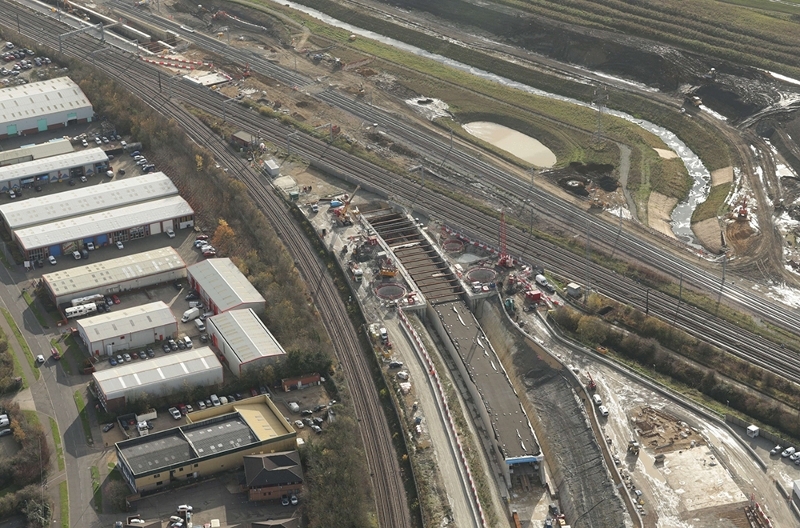 The new tunnel will separate slow-moving freight from long-distance passenger trains – speeding up journeys and improving reliability
The structure, which weighs more than the Eiffel Tower, is being installed in a painstaking nine-day operation between 16 and 24 January 2021 as part of the £1.2bln upgrade of the East Coast Main Line.
Using a traditional method of installing a tunnel on the crucial stretch of the line would have meant closing it completely for about a month. But the pre-constructed structure will be installed in just nine days – and means a reduced level of service will be able to operate at the same time.
The new tunnel is a 155-metre curved concrete box that will be pushed at 150cm per hour, using massive jacks to propel and steer it into place. It will be the first time this construction technique has been used in this way in the UK.
Engineers have spent the last nine months building the tunnel by the side of the East Coast Main Line as trains have sped past between London and Edinburgh.