A conference addressing oxide scale formation, control & removal in high temperature metals processing & applications
Following the previous success of the OXI 2014 conference held in London, dealing with oxidation mechanisms, oxide scale behaviour and removal as well as characterisation and detection, OXI 2018 built on these foundation themes. Keeping to the four year interval, OXI 2022 will continue to build on these key topics.
This one and a half day conference will specifically focus on improved means of targeting and controlling the oxide scale and metallic substrate interface. The key aim is to optimise overall oxidation in order to improve thermo-mechanical processing (heat transfer, friction, descaling), product surface state (reduced surface defect) and in service surface properties for a range of metallic ferrous and non ferrous materials.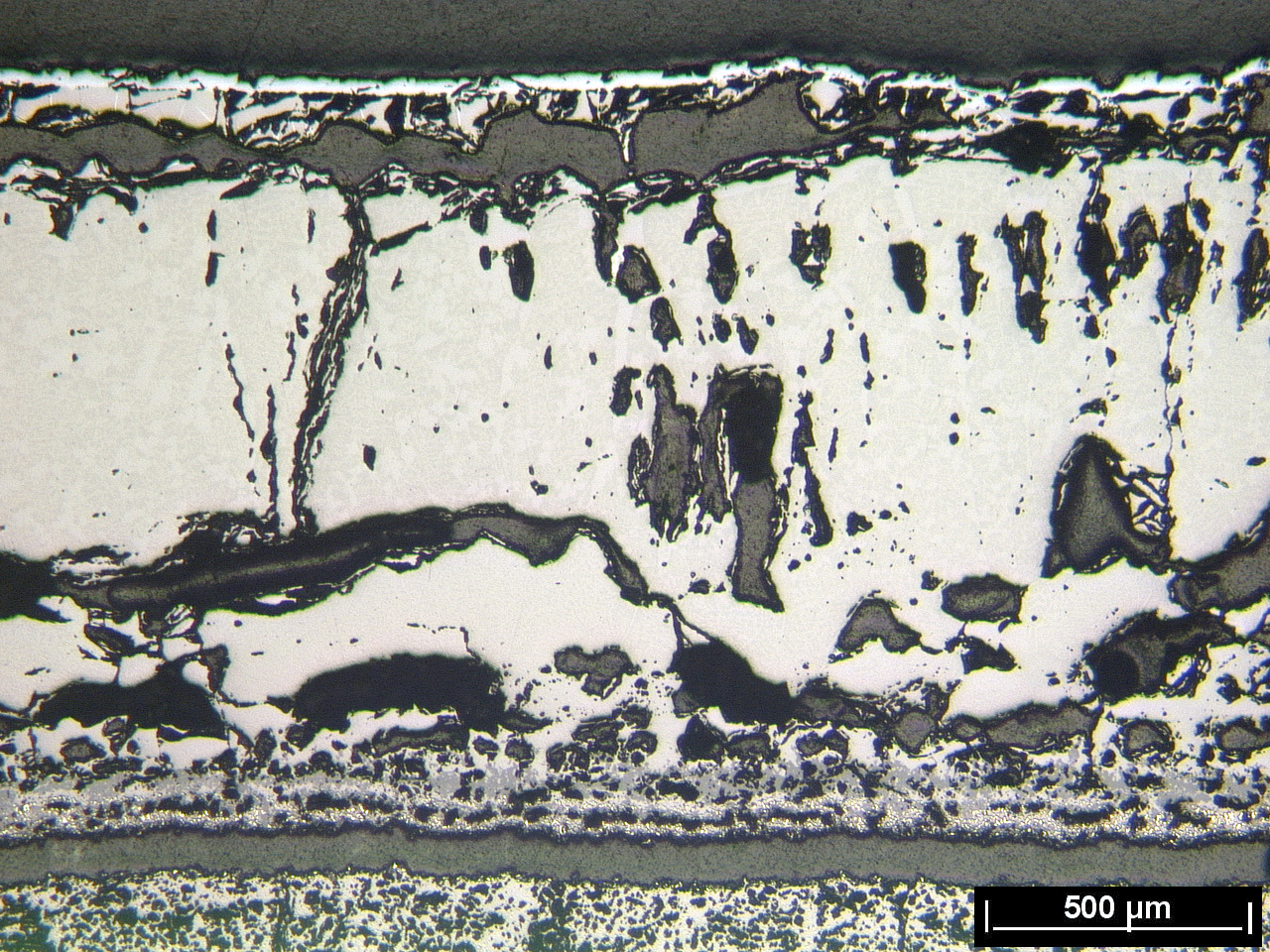 Covering fundamental mechanisms of oxidation and decarburisation across a range of metal processing sectors, together with means and new developments in scale removal techniques such as hydraulic descaling, the conference will also look at low and high temperature oxidation and decarburisation coatings and whether these coatings can be detrimental to downstream processes or surface integrity. Measurement and instrumentation opportunities also exist at increasing physical length and size scales, e.g. for assessing the in-line surface state in harsh industrial environments, in combination with ever improving off-line micro and nano characterisation techniques. Finally it is important to review advancements in modelling, digital twin and rapid alloy prototyping techniques for oxidation and oxide scale behaviour. These techniques provide a means of optimising processing conditions including for example coating formulation.


Future challenges still lie ahead regarding the minimisation of oxidation mechanisms for a wide range of manufacturing and in-service sectors. These must be considered for more complex products and faster/harder processing conditions or industrial environments. Current and future challenges need to also consider energy, process and product optimisation with decarbonisation in combination with the effects of residual elements, the green steel agenda and new reheating strategies on their impact to new product through process performance.
The event will answer the following questions:
What is the best strategy for a metals producer for reducing and managing oxidation in terms of product, processes and manufacturing efficiency, also in light of decarborisation and green steel strategies?

What is the current status in terms of oxidation removal processes for instance in steel plant related processes?

How could the use of coating or any additional processes be applied and improved to suit a range of processing and in-service conditions, materials and duty?

What is the current status in terms of in-line and offline instrumentation and characterisation techniques?

How modelling through the length scale can contribute to further understanding of oxidation processes?

What are the basic principles and future challenges in oxidation mechanisms?

---
Who should attend?
The conference will integrate fundamental understanding with practical engineering application. It will offer those in academia, the metals processing industry and R&D, as well as specialist industries and communities, the opportunity to learn and share experience from this exciting and multi-disciplinary field of research activity.
---
This event is supported by