SCMMMS & IOM3 NMG Seminar: Biomimicry & Natural Materials : Developments for future use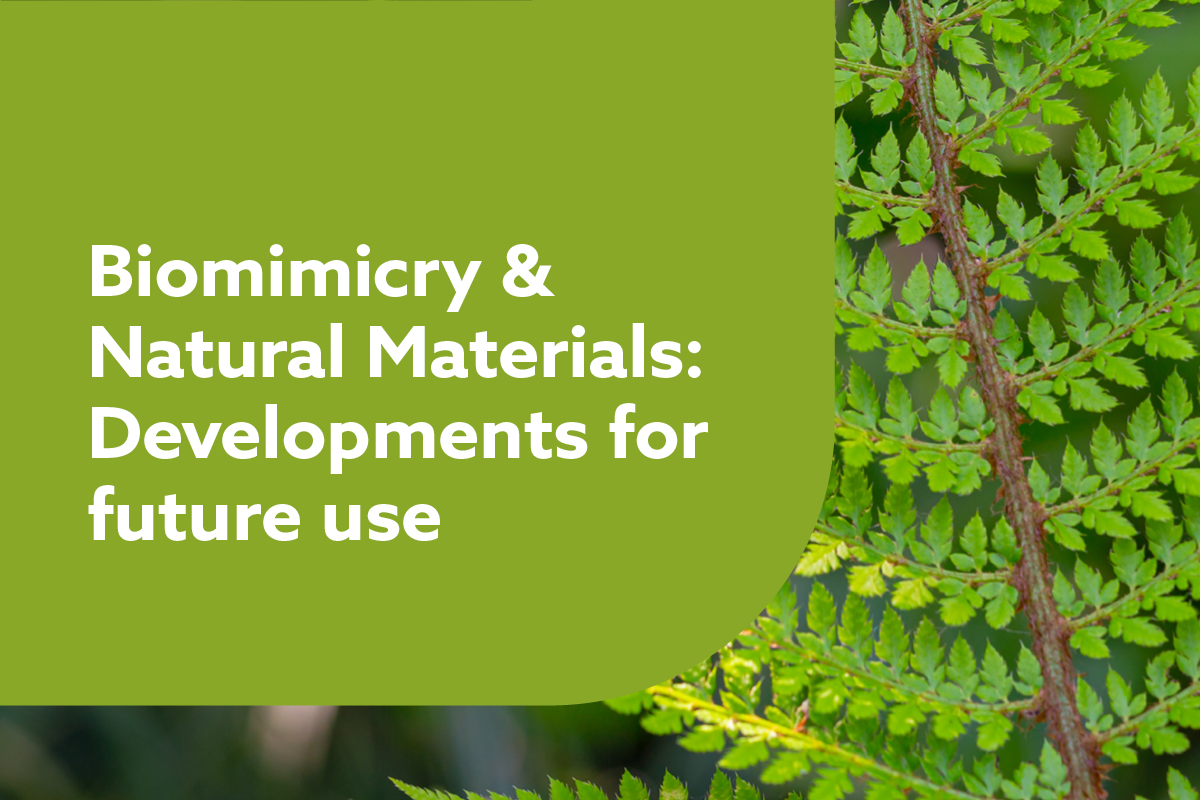 What is biomimicry? The design and production of materials, structures, and systems that are modelled on biological entities and processes.

Join us to learn more about all things bio and network with stakeholders, participants and speakers. This event will provide an insight into various natural materials and show how biomimicry is developing for future innovation. The event is open to all.
You will hear from:
Dr Parvez Alam on Biological Inspiration in Mechanical Design
Dr Chris Holland
Professor Kate Goldsworthy
Angela Morris
The interactive seminar will also provide the opportunity for Question and Answers and we often hang around at the end for a fun and engaging panel session. This session will be chaired by Iris Aquilina Anderson.
Agenda
12:00 – Arrival, Lunch & Networking
13:00 – Start of hybrid session
13:00 – Welcome & Introduction by Iris Aquilina Anderson
13:10 – Dr Parvez Alam, Senior Lecturer, University of Edinburgh
13:25 – Q&A
13:30 – Dr Chris Holland, Senior Lecturer, University of Sheffiled
13:45 – Q&A
13:50 – Prof Kate Goldsworthy, University of the Arts London (UAL)
14:05 – Q&A
14:10 – Angela Morris, CEO & Owner, Woolcool
14:25 – Q&A
14:30 – End of online session
14:30 – Tea & Coffee
14:45 – NPL Lab Tour
15:45 – End of in-person event
Venue and refreshements kindly sponsored by SCMMMS
/NPL.
---
IOM3 Natural Materials Group
A professional network representing the entire breadth of natural materials from academic research to commercial application use and reuse