Mapping a Cleaner Future for Non-ferrous & Light Metals Workshop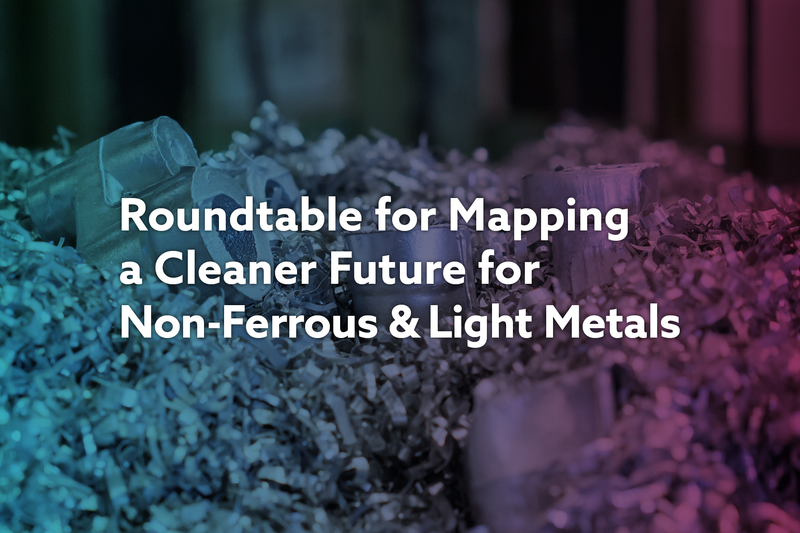 Following the scene-setting webinar in November, IOM3 Non-Ferrous & Light Metals Group is hosting an in-person, interactive workshop as the second event of the trilogy to share existing roadmaps & to develop a roadmap of roadmaps.
In the morning, presentations will be made by various speakers to cover different roadmaps and strategies that they work with. In the afternoon, the audience will split into smaller, practical-sized groups to identify the key challenges, pinch points & gaps that exist. We then invite feedback & potential solutions that the participants may identify to be shared.
The workshop will be captured using the web-based software Mural. Later on, the committee for this event will finalise the feedback from the audience and deliver an output webinar with a digestible roadmap of roadmaps.
Key takeaways & benefits:
Identify leaders in roadmaps and forward strategy, particularly in energy & transport

Learn best practices in road-mapping

Highlight roadblocks & developing workable solutions

Share & discuss salient content missing from roadmaps & other pain points

Develop a roadmap facilitated by key speakers & committee members
Agenda
09:00 - 09:30 Registration
09:30 - 09:50 Welcome address & introduction by Matt Thomas
09:50 - 12:00 Presentations on existing roadmaps & strategies - facilitated by Cheryll Pitt
15 min for Presentation and 5 min for Questions

09:50 - Dr Matthew Bailey– ATI
10:10 - Chaco Van der Sijp – Innovate
10:30 - Dr Stephen Hall – Advanced Alloy Services ltd.
11:00 - Dr Sumit Hazra - CENTS
11:20 - Paul Winstanley – Thorntec
11:40 - Dr Mark Mistry – Nickel Institute
12:00- 12:30 - Discussion
12:30 - 13:30 Lunch & Networking
13:30 - 15:30 Workshop breakout session:
Consider the gaps in the existing roadmaps and salient content that is missing to enable the development of a roadmap of roadmaps (using the 9 IOM3 strategic themes1) in a workshop setting. Combining transport & energy into one road map.
13:30: Introduction, update on sli.do questions so far, review and worked example – Prof. Cheryll Pitt and Dr Masoumeh Faraji
13:45: Group activities. 3 x 30min with 10min coffee break at (14:45)
15:30-15:45: Opportunity for Network/catch-up on challenges not allocated
15:45 - 16:00 Summary and Key Observations
16:00 Close of event
Output event in July:
After the presentations & workshop sessions, the organising committee will compile & finalise the roadmap or roadmaps.

Attendees of this workshop will then be invited to attend the output webinar for free in July.

Committee members will then present the roadmap of roadmaps in the output sessions

Attendees will receive an infographic roadmap of roadmaps