Bonding of Composites: Design, Testing and Repair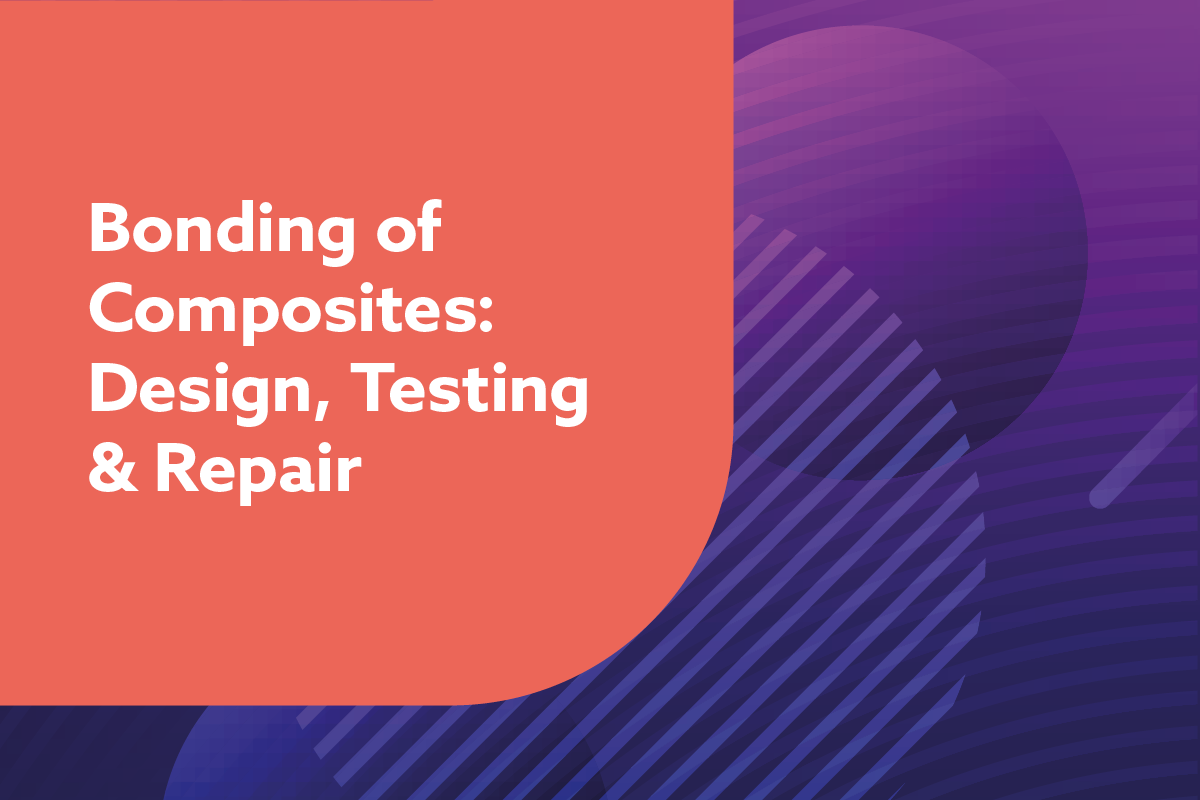 Composites are extensively used in industry and promoting quality durable bonding is essential for durable and safe structures.
Drawing together two disciplines of adhesive/adhesion science and composite technology, this two-part webinar series aims to educate delegates on the advantages and problems of adhesive bonding associated with composite materials.

Featuring presentations from leading academic and industry figures, this webinar focuses predominantly on the design, testing and repair of composite bonding.

By attending this webinar you will
Discover the latest research and development activities relating to joining and adhesive bonding of polymer composite materials
Gain awareness of benefits, issues and current limitations of adhesive bonding of composites relating to sustainability
Understand the career opportunities for students
Who should attend?
This webinar is targeted to adhesive developers and suppliers, surface treatment developers and users, designers of lightweight structures, research organisations working in the adhesion science area, alongside those working in structures for transport applications (e.g. aircraft, electric vehicles).
The content would also be of interest to academics, researchers and students who wish to further their careers in the disciplines of adhesive science and composite fabrication.

Speakers

Agenda
13:00

Welcome & Introduction
Ambrose Taylor, Society for Adhesion & Adhesives Chair

13:05

Recent developments in composite surface treatments: an editors view
Steve Shaw, Loughborough University, UK

13:35

The modern epoxy composite boat
David Johnson, Wessex Resins and Adhesives, UK

14:05

Vibration tests for non-destructive examination of composite materials and sandwich structures
Bob Adams, University of Oxford, UK

14:35

Break & networking

14:45

Impact of composite repairs
John Dear, Imperial College, UK

15:15

A review of composite to metal joining using through thickness enhancement
Ewen Kellar, TWI, UK

15:45

Closing comments and thoughts
Ambrose Taylor, Society for Adhesion & Adhesives Chair

16:00
Event ends
Event Details
The webinar will be hosted on Zoom.
The session will be recorded and all registrants will receive a link to watch on-demand.
All timings highlighted are GMT.
Society for Adhesion & Adhesives
Promoting research and development in adhesive materials and the science of adhesion
Other events in this series
Two-part webinar series focusing on the relationship between adhesion science and composite materials.