2021 YPWLC final
12pm – 4pm
11 November 2021
Finalists from around the world will give a 15 minute presentation on a technical topic of their choice and answer questions from three judges.
The winners of the national finals, held in regions where IOM3 has international branches or sister institutions, compete in the world final, which every year is held in a different location around the world. The first YPWLC was held in London in 2005, and since then has travelled to different locations in four continents.
Meet the 2021 YPWLC finalists
Timetable
12.00 - login
12.10 - Welcome & Introductions
12.15 - Juncheng Fan, China
Polydopamine-based Antibacterial Coatings: Mussel-inspired Smart and Versatile Platforms for Orthopaedic Implants
12.35- Mia Maric, UK
How do Hexagonal Materials Recrystallise?
12.55 - Shane de Beer, South Africa
Computational methods to investigate photocatalysis in metal-organic frameworks
13.15 - Dio Brian Billi, Hong Kong
Design of Edible bi-wax coating on nanocellulose-added bagasse paper for Green and Waste-reducing Food Packaging
13.35 - Break
13.45 - Hannah Ramsay, Canada
Silver Clusters: Small Material, Big Potential
14.05 - Ivan Perepletkin, Russia
Integrated geophysical approach to clarify near-surface geological model in the permafrost zone
14.25 - Farah Hannah Abd Nasir, Malaysia
Traps in Organic Semiconductors
14.45 - Networking, Q&A with the finalists
15.15 - Results
15.30 - End
Judges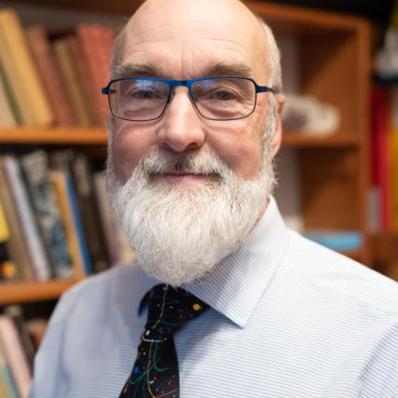 Dr Phil Bischler CEng CSci FIMMM
Chair of judging panel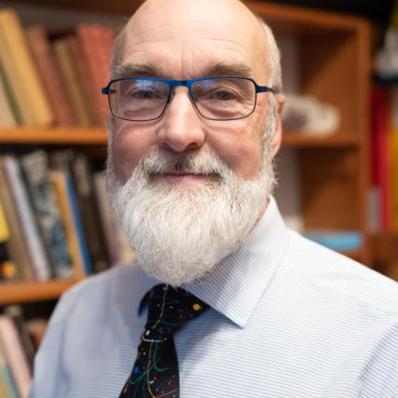 Dr Phil Bischler CEng CSci FIMMM
Chair of judging panel
Phil Bischler is the Senior Consultant in the Customer and Solutions Department of Magnox where he acts as Portfolio Development Manager for a number of nuclear reactor sites. Other duties involve Strategy Analyst, Intelligent Customer and Design Authority roles in a number of large company projects. In the past, he has worked for Alcan International, British Steel, the Royal Aircraft Establishment and Oxford University. He has also set up and operated a small biomedical consultancy company.
He is a member of the IOM3 Council, Executive Board and chairs the Members' Board. He has helped to organise and judge the UK Young Persons' Lecture Competition for over 20 years and has chaired the judging panel for the world event since 2006. Phil is a Fellow of the Institute, a Chartered Engineer, a Chartered Scientist and a member of the Association for Project Management. In his spare time he is a keen international mountaineer, marathon/mountain marathon runner who likes mountain biking, power kiting and travel. He also actively supports and raises funds for a number of charitable organisations.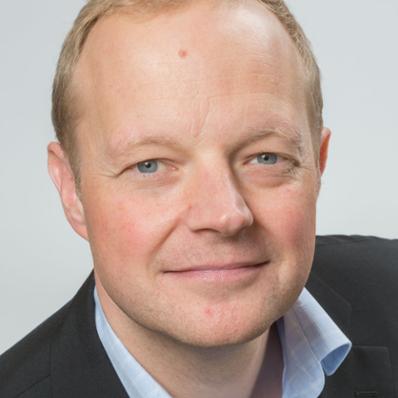 Mr Neil Glover FREng CEng FIMMM
President 2021-2022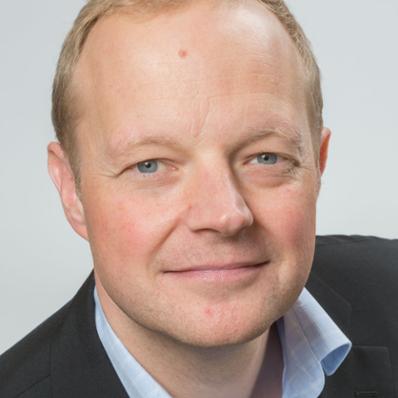 Mr Neil Glover FREng CEng FIMMM
President 2021-2022
Neil Glover FREng CEng FIMMM is Head of Materials Research in the Central Technology and Strategy group at Rolls-Royce where he has worked for more than 25 years in materials for the aerospace and marine sectors. He studied Natural Sciences (Materials Science) at the University of Cambridge, UK. Neil has worked on the development, application and through life management of a wide range of materials from light alloys and composites to high temperature superalloys within the organisation.
He first became involved in IOM3 as a student as an opportunity to network with others and learn. He has been involved in local society committees including the East Midlands Metallurgical Society; Secretary of the High Temperature Materials Committee. Neil is a Chartered Engineer and Fellow of IOM3.
The following is an extract from a Q&A session held following his appointment as President.
It is a real pleasure and a great honour to be the new IOM3 President (2021-22.) IOM3 has provided me the chance to become part of a community, to network with others and to broaden my thinking beyond my day job. The role materials, minerals and mining have to play in society is hugely important, as is the role of professional engineering institutes in general in supporting young engineers through their careers. Being in a position to lead IOM3 is therefore an amazing thing.'
This is clearly a highly unusual and challenging time to be taking on the Presidency, but one which I believe remains full of promise and opportunity. As we look to the future in 2021 and beyond it is clear that we as a profession and an Institute are as relevant now as at any point in our long history.
I truly believe that scientists and engineers in materials, minerals and mining have a vital role to play in the future. The global challenges we all face, environmental, social and technological can at times seem overwhelming but there are very many areas where IOM3 members have a vital role to play. This is especially the case in the critically important area of decarbonisation and wider sustainability throughout the materials cycle. Our Institute is committed to enabling its members to contribute to these challenges to their full potential. In this context a highlight of 2021 will be the programme of events and resources under our 'Sustainable Future' theme aligned to the Glasgow Climate Summit (COP26).
Our priority as an Institute must be to meet the needs of all our current and future members, whatever their background or stage in career. We must continue to develop and deliver our strategic plan consistent with our vision to be recognised as the global leader for professionals involved with the materials cycle. Careers are changing faster than ever before and becoming more varied and changeable. Life-long learning is ever more important as our members adapt to new ways of working, technologies and business sectors. IOM3 is focused on meeting this need, providing networks and resources to enable its members to build and grow throughout their careers.
The last year has been an extremely difficult time for many of us and IOM3 is no exception. But despite the many challenges the Institute and its team have adapted well and have achieved much to celebrate. For this, I would like to thank Colin and the team at IOM3 for their ongoing commitment, my predecessor Serena Best for her leadership and all of our volunteers and members without whose hard work nothing would be possible.
2020 has seen an active programme of events from our Student and Early Careers (SECC) and Women in Materials, Minerals and Mining (WIM3) communities and the launch of the IOM3 Pride and Ethnic Minorities in Materials, Minerals and Mining (EMM3) groups. This is a hugely important step forward as we seek to make our Institute a diverse and inclusive home for all its members. As we look forward, we must continue to build a sustainable future for our Institute based on the pillars of membership, professional development, content and influence. We must seek to assure financial stability as we emerge from the 2020 pandemic and maintain and grow our membership base. In line with this, 2021 will see further development and simplification of IOM3 governance and structure, designed to enable more efficient and flexible decision making and provide greater transparency for members. We will continue the development of member focused services including a breadth and depth of content and events and build to build partnership and grow our outreach and influence on public debate.
In all of this we must seek a balance, preserving the best of our heritage but shaping IOM3 for the needs of the future. In this way we can enable our members to make a positive contribution to the transition to a low-carbon, resource efficient society.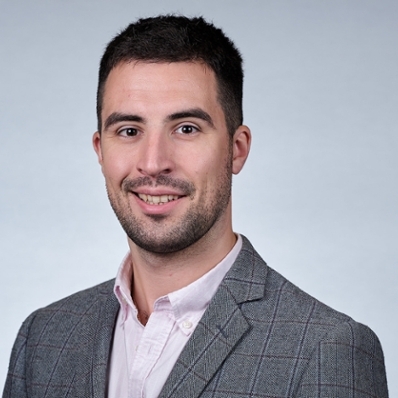 Dr Ilija Rasovic MIMMM
SECC member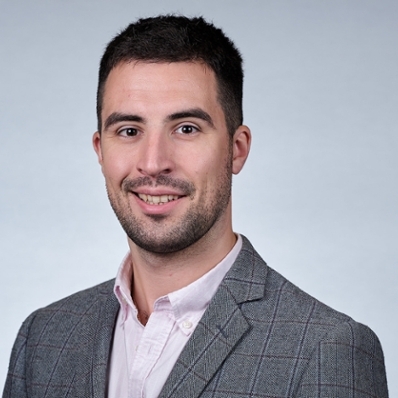 Dr Ilija Rasovic MIMMM
SECC member
Ilija is a Lecturer at the University of Birmingham. He earned his MEng in Materials Science from Corpus Christi College, Oxford, followed by a DPhil in Materials from St Cross College, Oxford. His primary research interests focus on fullerenes and supramolecular systems with particular application in biomedical contexts.
Ilija is an award-winning science communicator, having won IOM3's international Literature Review Prize in 2016 and finishing second in the Young Persons' World Lecture Competition in 2017, amongst receiving other best talk prizes at international conferences and scientific meetings. He is also currently Advanced Materials Engineer at P1 Graphene Solutions, having previously worked on placement at Jaguar Land Rover and as a CNC miller for Lesk Engineers.
Ilija is involved in numerous outreach and engagement activities as a STEM ambassador and is committed to both championing Materials Science as a subject and inspiring students of all backgrounds to pursue further study at university. He is a trustee of the newly formed charity, Break Off Labs, whose aim is to widen participation in STEM research.