Students entry requirements & judging
How to enter the competition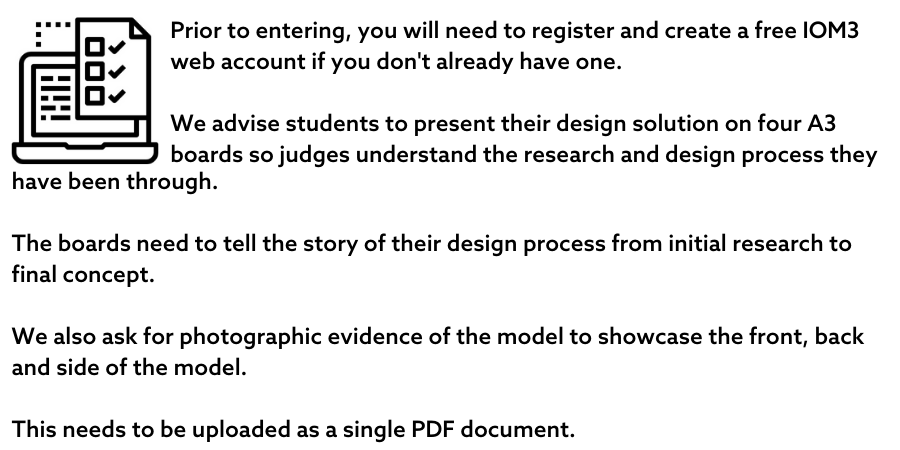 Submission details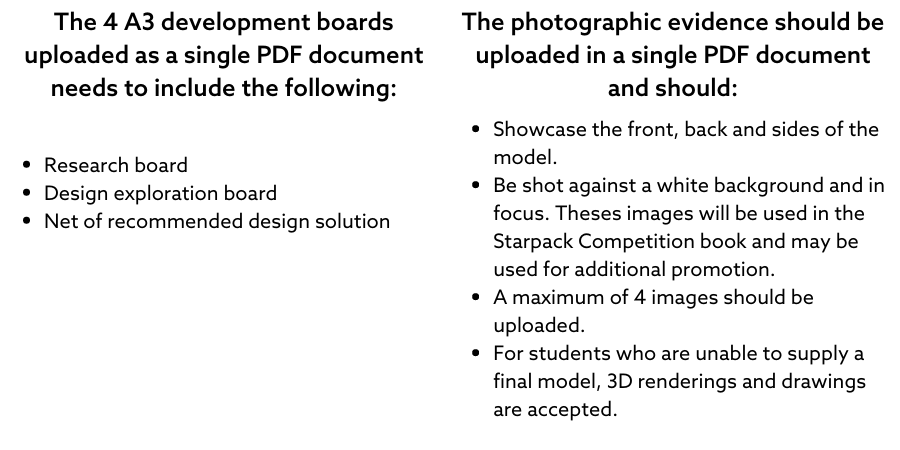 Entry Requirements
The entry fee is £20 per entry
You will be invoiced for the entry payment once you have submitted your entry. If you have indicated that your college/university is paying for your entry, please ignore the invoice directed at you as another invoice will be sent directly to your college/university.
The invoice will be received by Friday 7 April 2023 at the very latest and the deadline for payment is Monday 8 May 2023. If your invoice is not paid, your entry will be revoked.

The online regstration must be completed on or before the published closing date.

Development boards must not show the entrant's name or university/college

We cannot amend entries once submitted. Names submitted at the time of entry will be printed as typed, if there are any errors and certificates/trophies need replacing, then the school will be liable for these costings.
If you are not able to attend the ceremony in person or the ceremony becomes virtual (due to COVID etc.) certificates and trophies will be delivered directly to the university/college listed in registration. We will be unable to issue replacements for certificates/trophies sent to wrong addresses.
Judging Criteria
Individual briefs may have specific conditions required by the sponsors. Please check each brief description carefully for full details.

The judges are looking for originality and aesthetic qualities of the design, with consideration to commercial viability.

How the pack delivers the benefits to consumers and that the functionality has been considered as much as the branding.

The quality of portfolio, which must include evidence of research and the development of the design.

Designs which demonstrate awareness of environmental issues, through economic use of the material and recyclability.