Mechanical testing is an important part of understanding how materials behave and how they will operate in service. It is a key piece in the jigsaw of materials design and selection. The knowledge gained from the course will assist engineers and designers when specifying materials.
This course is suitable for anyone working in engineering, production and design and who manufacture or supply engineering components. It will also be a useful introduction to the subject for new starters and graduate engineers but may also be of interest to those in supporting roles.
The classroom course will cover:
Principles of mechanical testing
Why test?
Testpieces
The importance of testpiece location
Results - what do they mean?
Tensile, hardness and toughness testing
Fundamentals of tensile testing
Methods of hardness testing and relationship with other properties
Impact and fracture toughness testing
Special methods of testing
Fatigue testing
Examples of corrosion testing
Welding qualification
Microstructural analysis
Evaluation of test results
Non-conformances
Common problems
Re-testing
The cost of the classroom course is £550. IOM3 members and subscribers to Module 2 of our Business Partner Programme are entitled to a discount of 10% on the course fee. These fees are exclusive of VAT at 20% where applicable.
---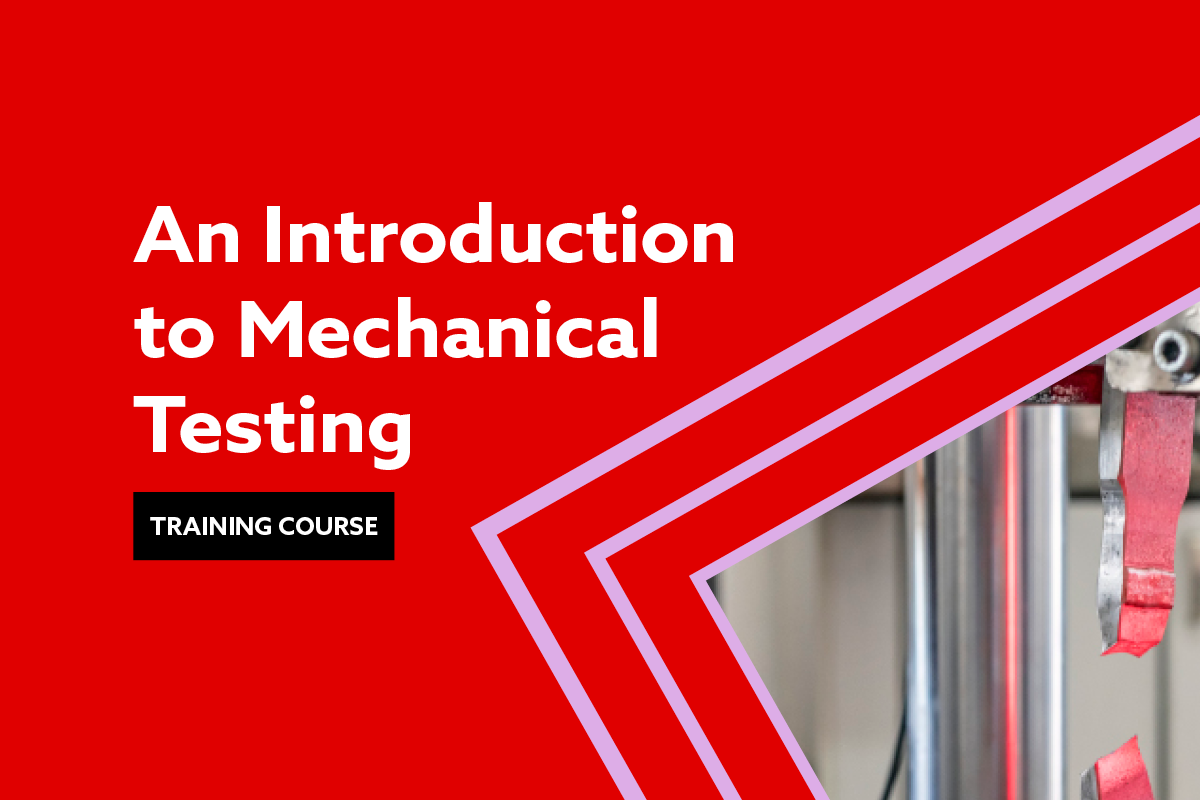 Register here to book on to:
An Introduction to Mechanical Testing at Grantham on 14 March 2023
---