Materials selection is at the heart of the design and development process for engineering components. This course offers delegates the opportunity to explore the many factors affecting the choice of materials for a broad range of applications and the large selection of ferrous and non-ferrous alloys that are available. The knowledge gained from the course will enhance discussions between customers and suppliers and gives a better understanding of the properties of materials and how this influences their uses.
The course is aimed at personnel who work in engineering, production and design and who manufacture or supply engineering components. This includes buyers and salespersons. It will also be a useful introduction to the subject for new starters and graduate engineers.
The classroom course covers:
Principles of materials selection
Material properties
Cost
Design and fabrication
Processing and properties
Heat treatment and alloying
Mechanical properties – strength, toughness, hardness
Corrosion resistance
Product forms – castings and forgings
Ferrous and non-ferrous alloys
Low alloy and stainless steels
Commonly used grades and applications
Material selection for specific applications
Strength and toughness
Weldability, repair and machinability
Surface treatments, such as case hardening and nitriding
Surface coatings, such as plating
By the end of the course what will I have learnt?
Understand the key factors affecting materials selection for engineering applications.
Appreciate the effects of processing on materials properties.
Understand the range of ferrous and non-ferrous alloys available.
Awareness of the broader issues affecting materials selection.
The cost of the classroom course is £550. IOM3 members and subscribers to Module 2 of our Business Partner Programme are entitled to a discount of 10% on the course fee. These fees are exclusive of VAT at 20% where applicable.
---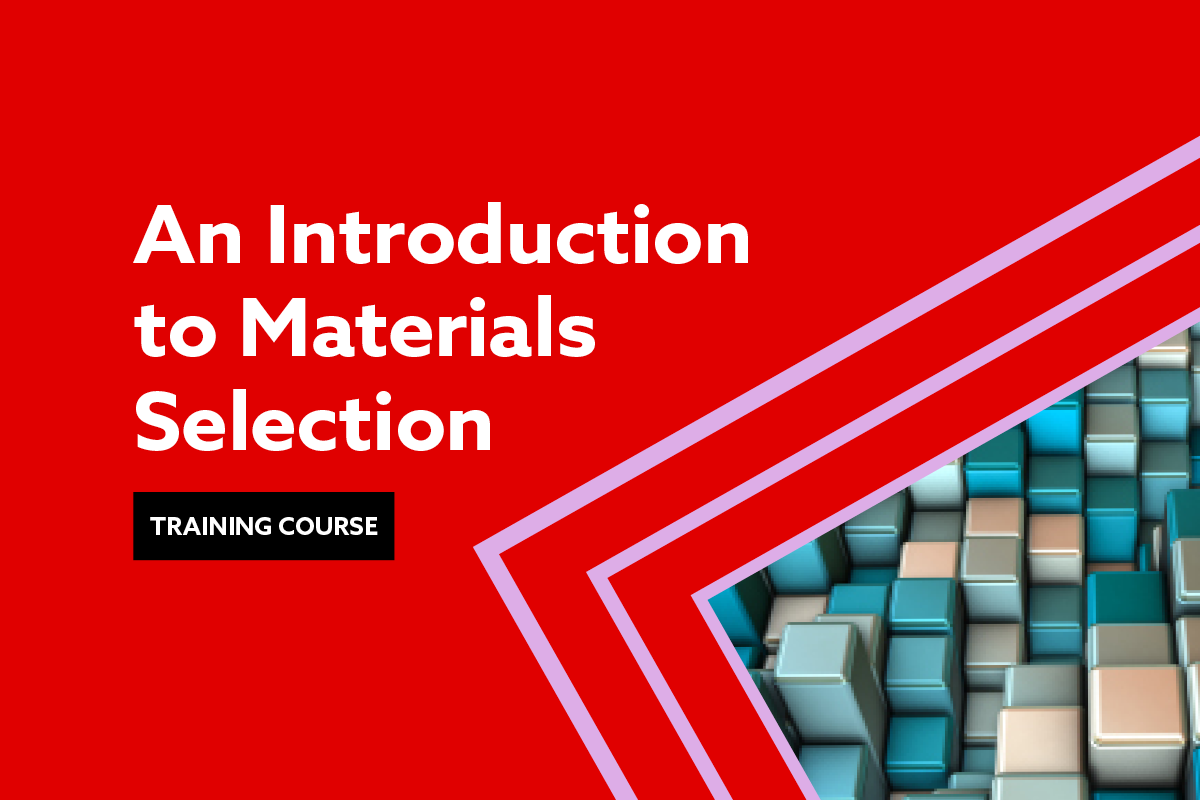 Register here to book on to:
An Introduction to Materials Selection at Grantham on 10 October 2023
---