Corrosion and its prevention are issues which impact on every industry. Understanding how materials will react in their service environment is a cruicial aspect of materials selection and appreciating how potential corrision problems can be mitigated is an important part of the design process. The knowledge gained from the course will enhance discussions between customers and suppliers and will assist engineers and designers when specifying materials.
This course is suitable for anyone working in engineering, production and design and who manufacture or supply engineering components. This includes buyers and salespersons. It will also be a useful introduction to the subject for new starters and graduate engineers.
The full course will be run as three two-hour webinars held from 1000 to 1200 on 11, 12 and 13 October. It will cover:
1. Basic corrosion:
Corrosion in aqueous environments
General, pitting and crevice corrosion
Galvanic corrosion
Environmentally assisted cracking
2. Corrosion resistant alloys
The selection and use of corrosion resistant alloys
Stainless steels
Non-ferrous alloys such as nickel, aluminium and titanium
3. Non-ferrous materials
Designing out corrosion
Use of barrier coatings
Sacrificial and noble coatings
Cathodic protection
The cost of the full course is £300. IOM3 members and subscribers to module 2 of our business partner programme are entitled to a discount of 10%. These fees are exclusive of VAT at 20% where applicable.
Introduction to Corrosion & its Prevention Webinar
Register now to attend the FREE Introduction to Corrosion and Its Prevention Webinar on 21 September 12.00 - 13.00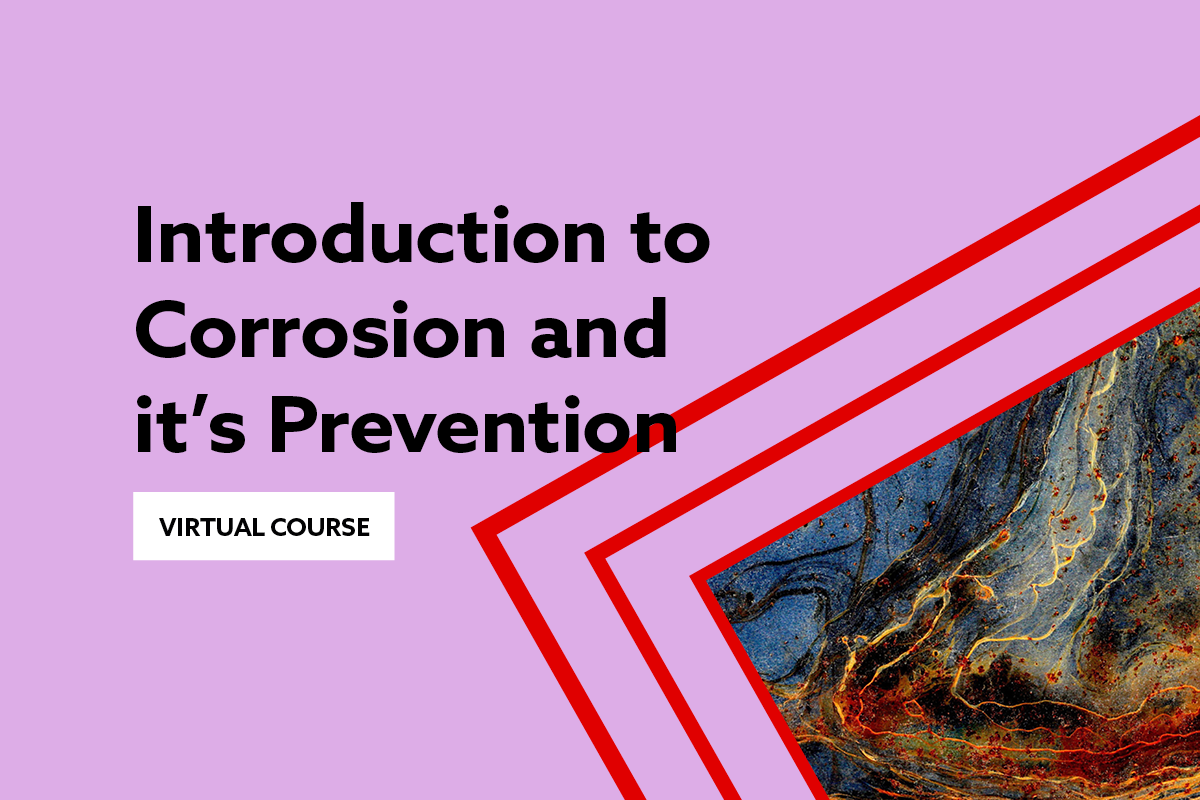 Register now to attend the virtual Introduction to Corrosion and Its Prevention course on 11, 12 and 13 October 2021.