We are pleased to be working with internationally renowed professor of casting and metal solidification, John Campbell, to host this one-day classroom-based course on the production of defect free metals.
In recent years advances in technology to achieve low defect-containing castings, forgings and weldments have made major steps forwards in light alloys, Ni-based alloys and steels. Increases in ductility and toughness, and resistance to creep and fatigue have all been demonstrated in industrial production.
The course will consider the challenges involved in metal manufacture and will explore how new techniques can be used to eliminate defects and their resulting failure modes.
This course is relevant to all metallurgists and materials scientist with an interest in the field of casting and metal consolidation. It will also be of relevance to production engineers and designers of safety-critical and reliability-critical engineering components, particularly for use in aerospace, automotive, nuclear energy and power generation applications.
The course will include an in-depth and critial examination of vacuum induction melting and casting (VIM), secondary remelted metals, electroslag (ESR), and vacuum arc (VAR). Fundamental issues of VIM and the current lack of reliability of VAR are emphasised as widely unappreciated dangers. In contrast, ESR is seen to be of high reliability in its current form, but techniques to avoid alumina inclusions and 'drop in' inclusions, expected to further enhance its performance to achieve total reliability, eliminating any failure by cracking, will be discussed.
Improved creep resistance of heat exchanger alloys and the control and possible elimination of hydrogen embrittlement, together with the elimination of stress corrosion cracking all seem possible with minimal investment. Welding engineers could reduce or eliminate weld cracking and heat affected zone (HAZ) cracking by the use of appropriately cast metals.
The one-day course will involve a morning session to present both the theoretical background and the practical steps forward based on industrial practice. In the afternoon the metallurgical implications of the new processing techniques will be examined to ascertain how reliability can be enhanced to the point that metallurgical failures might be avoided with confidence. For the first time, we may have metals we can trust.
The fee for this one day course is £550 +VAT at 20% where applicable. IOM3 members and subscribers to our Business Partner Programme are entitled to a discount of 10% on the course fee.
---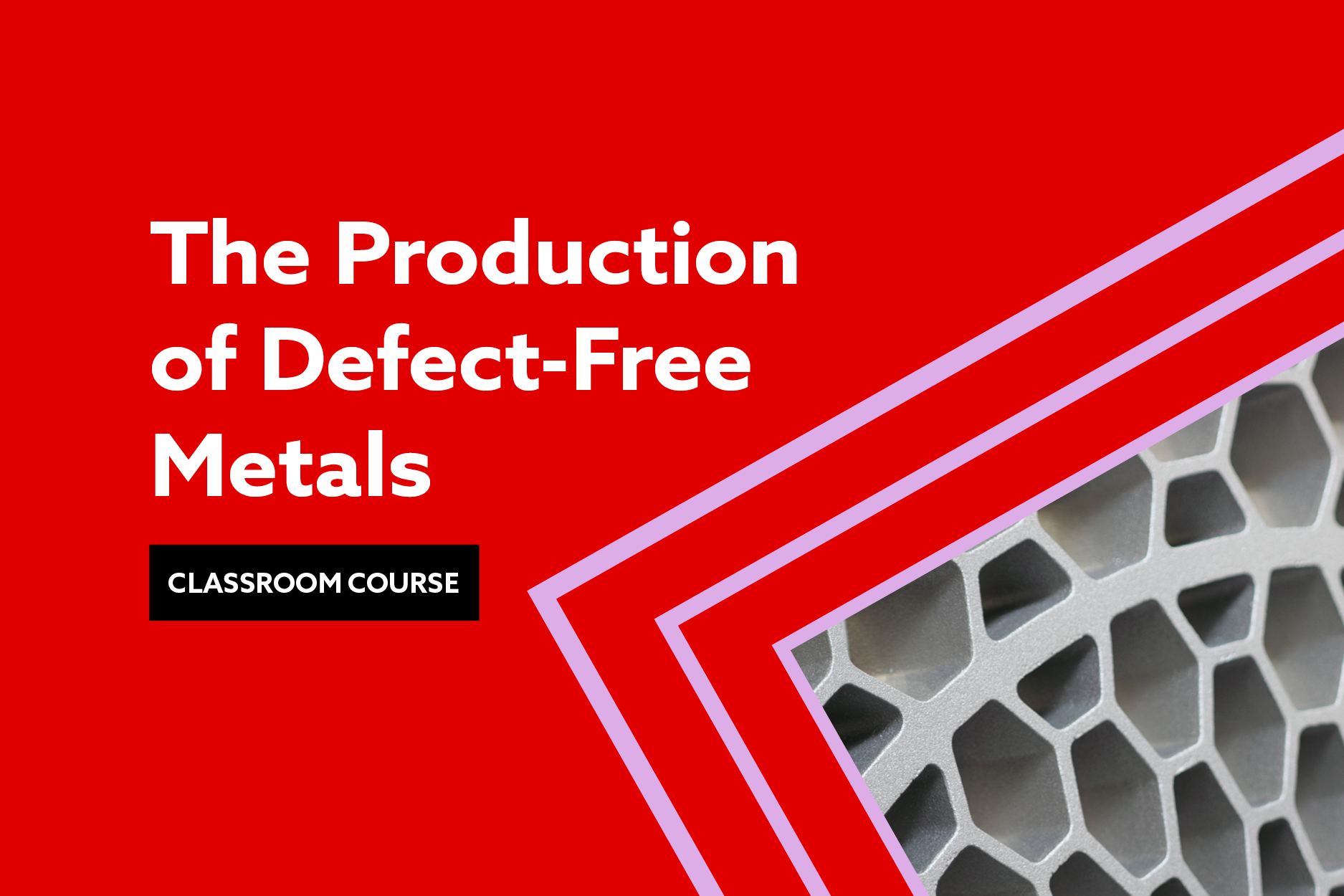 Register to attend the classroom course in Grantham on 21 June 2023
---
---