Belgium-Chile deal to boost cheap EU green hydrogen supply
A new agreement between the Belgian ports of Antwerp and Zeebrugge with the Chilean energy ministry could supply Europe with green hydrogen at €1.10/kg, 10% of current baseload hydrogen prices.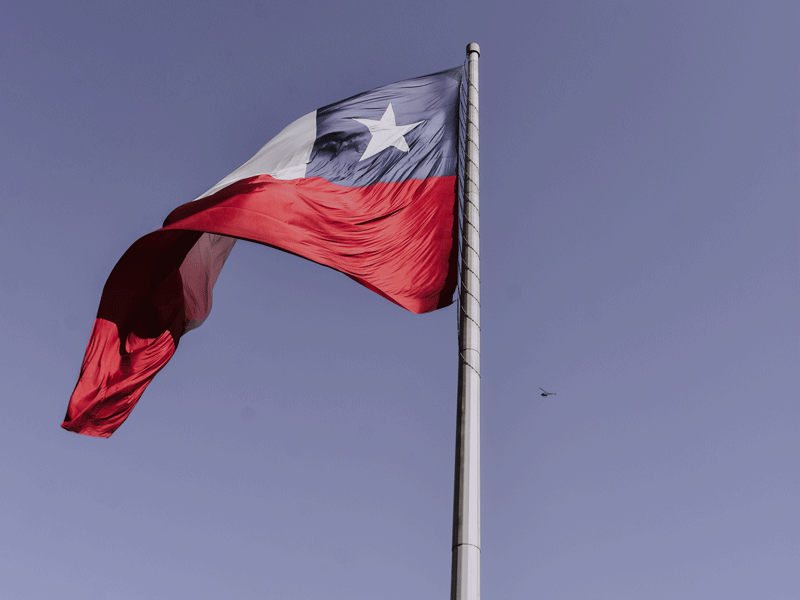 The agreement, signed at COP26 in Glasgow, UK, commits the two ports and the Chilean Ministry of Energy to develop green hydrogen trade between Chile and Western Europe.
Chile's energy and mining minster, Juan Carlos Jobet, previously stated that the country's target to supply green hydrogen at a cost of just $1.30-1.40/kg (€1.06-1.14/kg) by 2030 had been brought forward to 2025.
Chile is able to achieve substantial cost reductions in green hydrogen compared with other countries due to its high availability of renewable energy, however the updated 2025 figure was a result of technology developments, Jobet said.
Transport costs would also need to be taken into consideration.
The McKinsey & Company Hydrogen Insights Report 2021 forecasts that transporting hydrogen in ammonia to the west coast of the US, an 8,200km route, could add between $1.90-2.40/kg (€1.55- 1.96/kg) hydrogen. Taking the average of this analysis on a per-km basis, the cost of transporting hydrogen as ammonia from Chile to mainland Europe would be a further €3.10/kg hydrogen, lifting the delivered cost to €4.20/kg hydrogen.
Despite such a high transport cost, Chilean green hydrogen would still be cheaper than baseload electrolytic hydrogen. ICIS front-month and year+3 baseload hydrogen assessments for the Netherlands were assessed at €11.01/kg and €4.87/kg hydrogen respectively on 5 November.
The cost of hydrogen produced via power from the wholesale market has spiked in Europe amid the rise in commodities prices. This is because the power price makes up 75% of the cost of hydrogen, ICIS data showed.
Port of Antwerp, Port of Zeebrugge and the Chilean Ministry of Energy committed to working together to develop green hydrogen trade between Chile and Western Europe.
The cooperation aims at eliminating the barriers to the preparation for the start-up of green hydrogen production, the deployment of the logistics between the continents, in the Belgian seaports and their hinterland.
The different parties are interested in setting up a corridor to ship green hydrogen produced in Chile and received at the Belgian Ports, for further distribution to meet expected demand in Europe.
The Green Hydrogen Strategy of Chile aims at producing the cheapest green hydrogen by 2030 and become one of the world's top three exporters of green hydrogen by 2040.
Port of Antwerp and Port of Zeebrugge intend to act as early mover renewable energy hubs by using their infrastructure and network to import hydrogen. They are part of the Hydrogen Import Coalition, whose goal is to combine public and industrial partners to conduct research on renewable energy importing via hydrogen carriers.
The Council of Ministers approved in October the hydrogen vision and strategy proposed by energy minister Tinne Van der Straeten.
According to the vision, Belgium will have to import 3-6TWh of renewable hydrogen by 2030 and 100-165TWh by 2050.
The vision plans for 100-160km of hydrogen pipelines as open-access network by 2026 and the connection of the import platform to neighbouring countries by 2030.
In January 2021, the Hydrogen Import Coalition – a collaboration between DEME, ENGIE, Exmar, Fluxys, Port of Antwerp, Port of Zeebrugge and WaterstofNet – published a study on the feasibility of a hydrogen import chain in Belgium.
In 2022, the Belgian government will publish a draft vision on the regulatory framework for access and exploitation of the hydrogen transport infrastructure.