Sustainability of Adhesion & Adhesives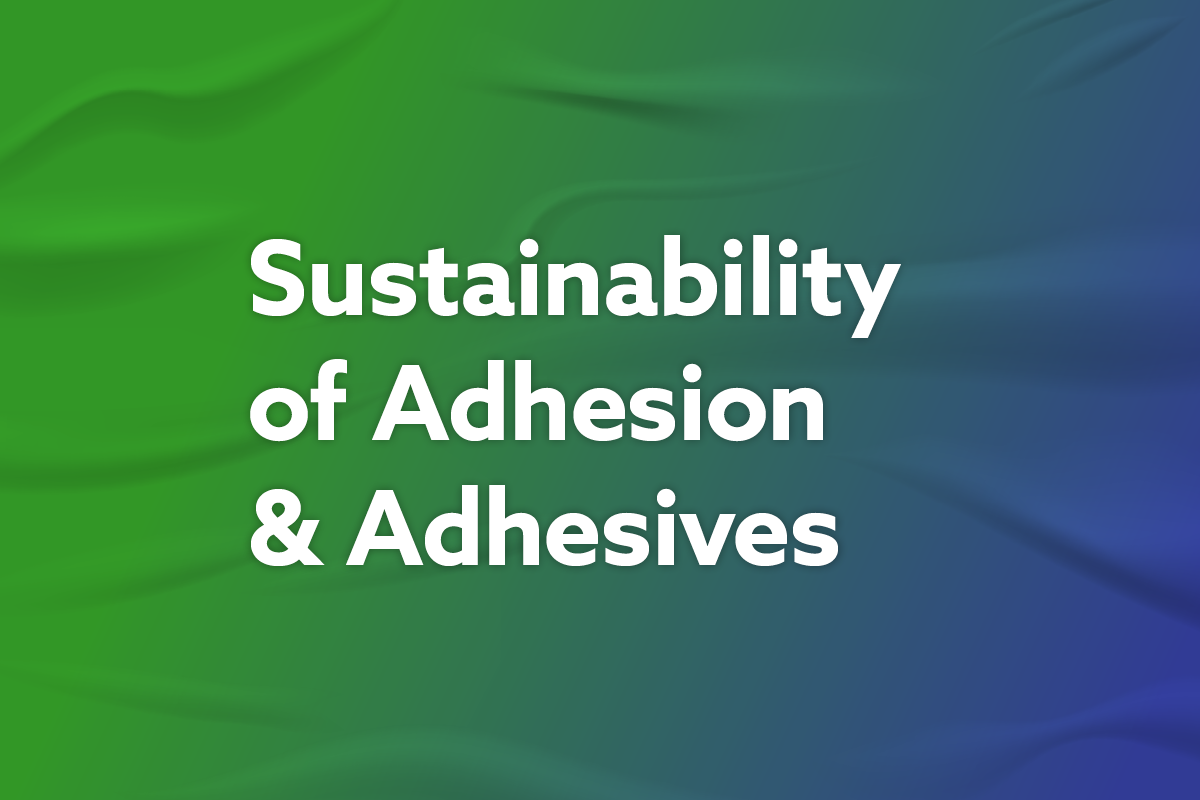 Adhesives are extensively used in industry, and understanding how to achieve strong and durable bonding whilst reducing the environmental impact of these materials is essential for sustainable, durable and safe structures.
Highlighting how adhesives, surface treatments and composites can be made more sustainable, this event will introduce emerging technologies for more sustainable materials and processes that can be used in the circular economy. We will demonstrate how the environmental impact of these materials and techniques can be quantified, and how changes can be made to reduce their environmental impact. This includes substituting naturally-derived ingredients in place of petroleum-based Ingredients, and making adhesive bonding readily reversible to enable cost-effective recycling.
Programme

10:00


Registration and coffee


10:30


Sustainability Assessment and Landscape
Jon Mitchell/Ed Kosior (Nextek)


11:20


Adhesion and Deadhesion for Recycling of Packaging Materials
David Meadows (Aquapak Polymers)


11:50


Sustainable Surface Pre-treatments
Gary Critchlow (Loughborough University)


12:20


Dismantleable Structural Adhesion and Adhesives
James Broughton (Oxford Brookes University)


12:50


Lunch


14:15


Sustainable Biobased Resins
David Johnson (Wessex Resins)


14:45


Advanced Sustainable Resin Formulations for High Value Applications
Andrew Slark (University of Sheffield)


15:15


The smart use of insulating glazing sealants in sustainable buildings
Lorna Williams (BASA)


15:45


Discussion


16:00


Close
---
Fees include coffee, buffet lunch and abstracts.
For further details please contact:
David Tod
QinetiQ
[email protected]