Elastomers in High Energy Radiation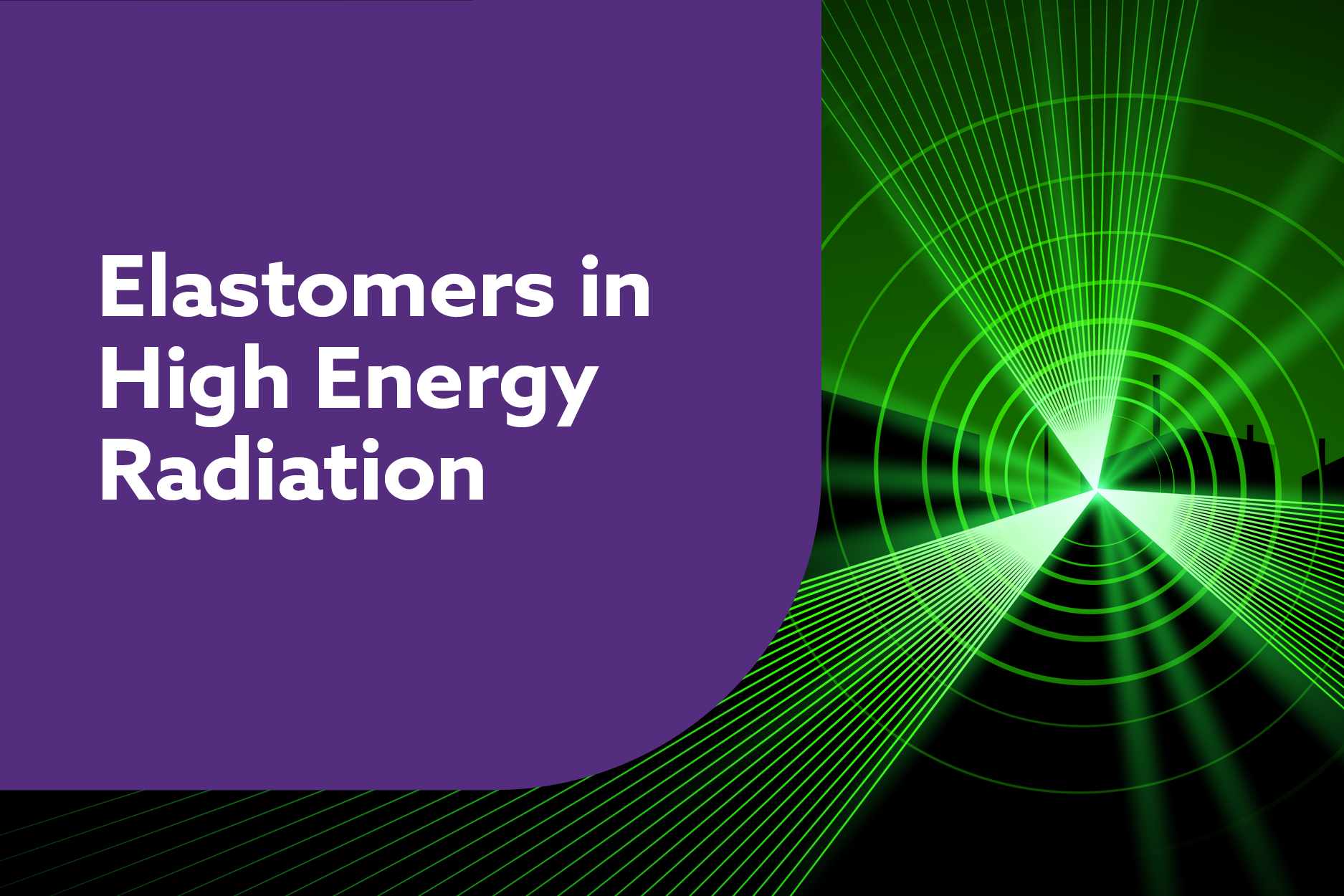 If you are interested in presenting at the event please contact the event champions: Stephen Millington (Artis) or Izaak Watson (Martin's Rubber).
This webinar will focus on the use of elastomers and elastomeric-like materials in high energy applications. Elastomeric materials may be required to perform in a wide range of conditions, including
exposures to ionising radiation. Talks will cover the latest developments in the use of high energy radiation and the challenges that elastomers face in these applications.
This afternoon technical discussion meeting will discuss and address the benefits and challenges of using elastomers in high energy radiation applications.

RIEG's Afternoon Technical Discussion Meeting (ATDM) series is the main platform for the technical and scientific community in the UK to discuss the use of rubber and elastomer materials.
Three take away benefits for participants attending this event:
Challenges facing the use of elastomers in nuclear and high energy radiation applications with current advances in technology
Available solutions for elastomers in nuclear and high energy radiation applications.
Networking

Agenda
Chair: Professor James Busfield, Chair | Professor of Materials & National Teaching Fellow, Director of Industrial Engagement & Head of the Soft Matter Group, Rubber in Engineering Group | Queen Mary University of London
13:30
Welcome and Introduction to the Rubber in Engineering Group

Professor James Busfield
Chair | Professor of Materials & National Teaching Fellow, Director of Industrial Engagement & Head of the Soft Matter Group
Rubber in Engineering Group | Queen Mary University of London

13:40

Speaker One TBC




14:10


Speaker Two TBC




14:40


Speaker Three TBC




15:10
Speaker Four TBC






15:40
Closing remarks

Professor James Busfield
Chair | Professor of Materials & National Teaching Fellow, Director of Industrial Engagement & Head of the Soft Matter Group
Rubber in Engineering Group | Queen Mary University of London

15:50
Close