As the world tries to move away from the use of carbon, heavy industry in particular is looking for alternatives. We are delighted to be working with internationally recognised experts, Geoff Brooks and Sara Hornby, to deliver this course that will take place in Grantham on 01 November 2023.
The course will cover hydrogen - its basic production, combustion, reduction of oxides, the different ways it could be used to replace carbon in iron and steel production and the immense challenges to overcome. Fundamental and techno-economic aspects of hydrogen and alternative decarbonization options will also be examined and discussed.
The course will cover 6 topics;
Decarbonisation Challenges and Options facing Steel Producers

Hydrogen Fundamentals: Production, Combustion and Reduction

Hydrogen use in Blast Furnace and DRI Processes

Alternative Decarbonization Options – EAF Scrap Melting and Electrolytic Routes

Impact on Steelmaking Operations - Impact of hydrogen DRI on EAF & BOS steelmaking

Summary of the Likely Scenarios
This course is relevant to anyone with an interest in the future of Steelmaking operations or more generally how Hydrogen could be used as an alternative to Carbon.
The course fee for this one-day programme based at The Boilerhouse in Grantham is £550 plus VAT at 20% where applicable. IOM3 members and subscribers to our Business Partner Programme are entitled to a discount of 10% on the course fee. There is also a heavily discounted rate for students and IOM3 members in the early stages of their career.
---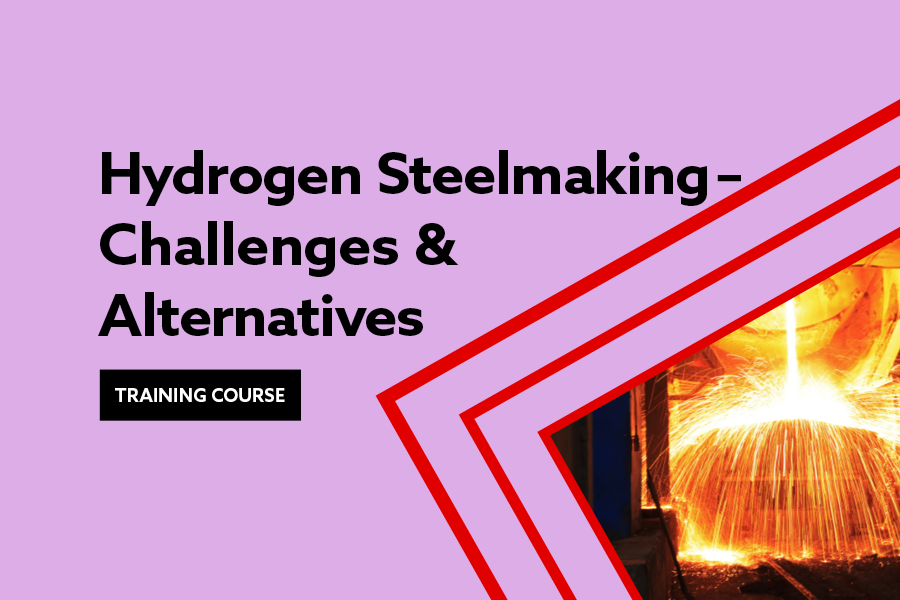 Register to attend the classroom course in Grantham on 01 November 2023