Our next course will be on Wednesday 07 September 2022 at IOM3, The Boilerhouse, Grantham, UK
---
We are pleased to be working with internationally renowed professor of casting and metal solidification, John Campbell, to host this one-day classroom-based course on the production of defect free metals. The course will consider the challenges involved in producing metals and will explore how new techniques can be used to eliminate defects and their resulting failure modes.
This course is relevant to all metallurgists and materials scientist with an interest in the field of casting and metal consolidation. It will also be of relevance to production engineers and designers of safety-critical and reliability-critical engineering components, particularly for use in aerospace, automotive, nuclear energy and power generation applications.
The course will cover:
Introduction of the concept of 'consolidation' of metals to create 'semis' (semi-finished bulk engineering work pieces such as ingots or slabs) or near-net-shaped products
Particulate metal consolidation such as powder metallurgy, spray forming, additive manufacturing will demonstrate inherent dangers
Consolidation by the liquid route, melting and casting (the highest volume route) will be emphasised and its strengths and weaknesses discussed
The secrets of cast metals production with zero or near-zero defect production will be emphasised
The predicted properties of future low-defect or zero-defect metals
The fee for this one day course is £495 +VAT at 20% where applicable. IOM3 members and subscribers to Module 2 of our Business Partner Programme are entitled to a discount of 10% on the course fee.
---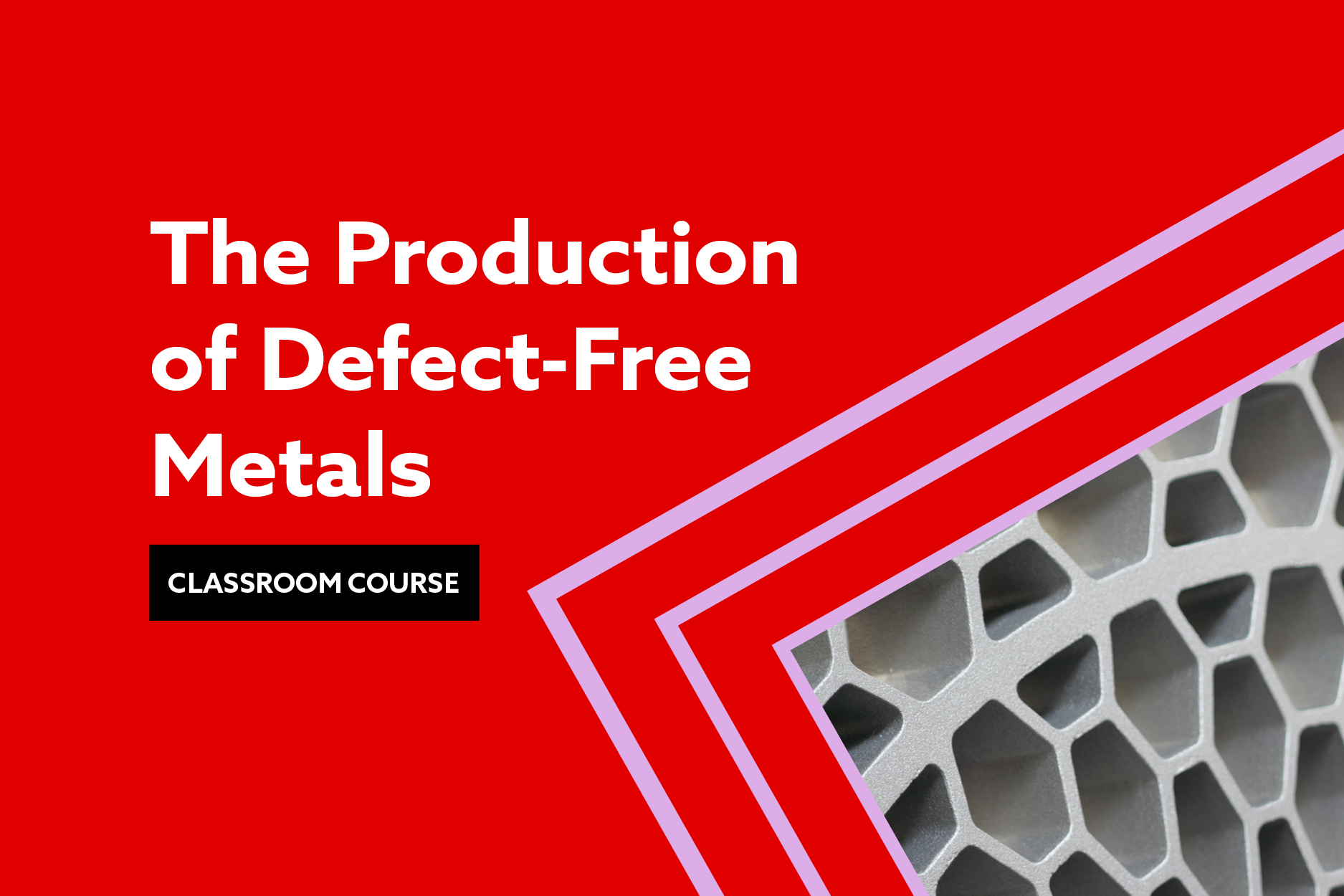 Register to attend the course in Grantham on Wednesday 07 September 2022
10.00 - 15.30
---