TUESDAY, 29 JUNE 2021 at 1000 BST
The development of biomedical materials to replace human tissues damaged by injury or disease has been of interest for thousands of years. However, over time, the materials of choice have gradually changed from those that simply offer mechanical support to those that interact directly with the biological environment. Focus now ranges from the recruitment and delivery of biological cells to assist in the tissue regeneration to the support and repair of tissues.
With a move from tissue replacement to cell-mediated tissue reconstruction and regeneration, there is increasing need for the design of appropriate biomaterial "scaffolds" and there has been a focus on materials that will assist in the tissue regeneration, but which will then be removed naturally from the body – avoiding the risks associated with a second surgery. Three examples will be considered, covering a range of applications including: calcium phosphates for bone grafting, collagen scaffolds for cell delivery and poly alpha acids for bone-repair and vascular applications. To optimise the tissue response using these scaffolds, it is important to understand the influences on cell behaviour of structure and chemistry, and the balance required between "activity", degradation and mechanical performance. This talk will cover recent work undertaken to study the structure and properties of scaffolds for a range of clinical applications in soft- and hard tissue repair.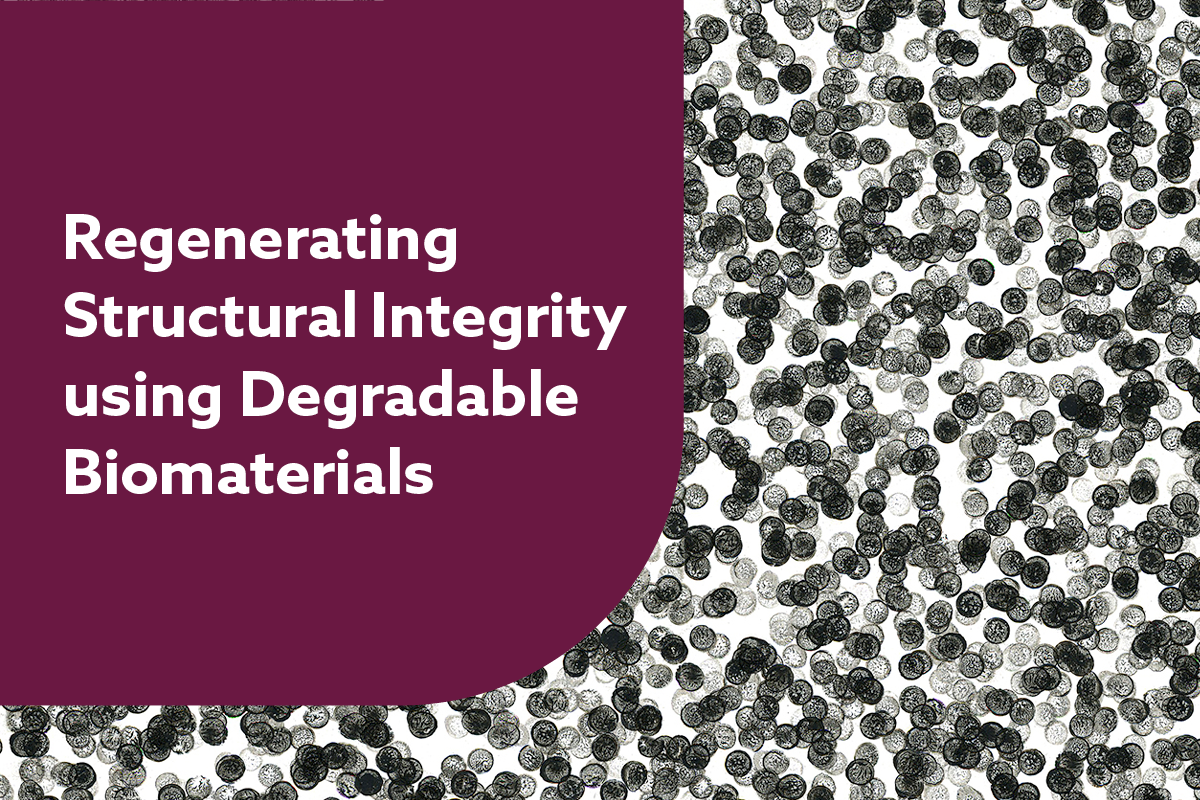 Please note: This lecture will not be recorded and will only be available to view live.